A fearless adventurer and powerful creator, roaming into the wild with her pup and her 4Runner.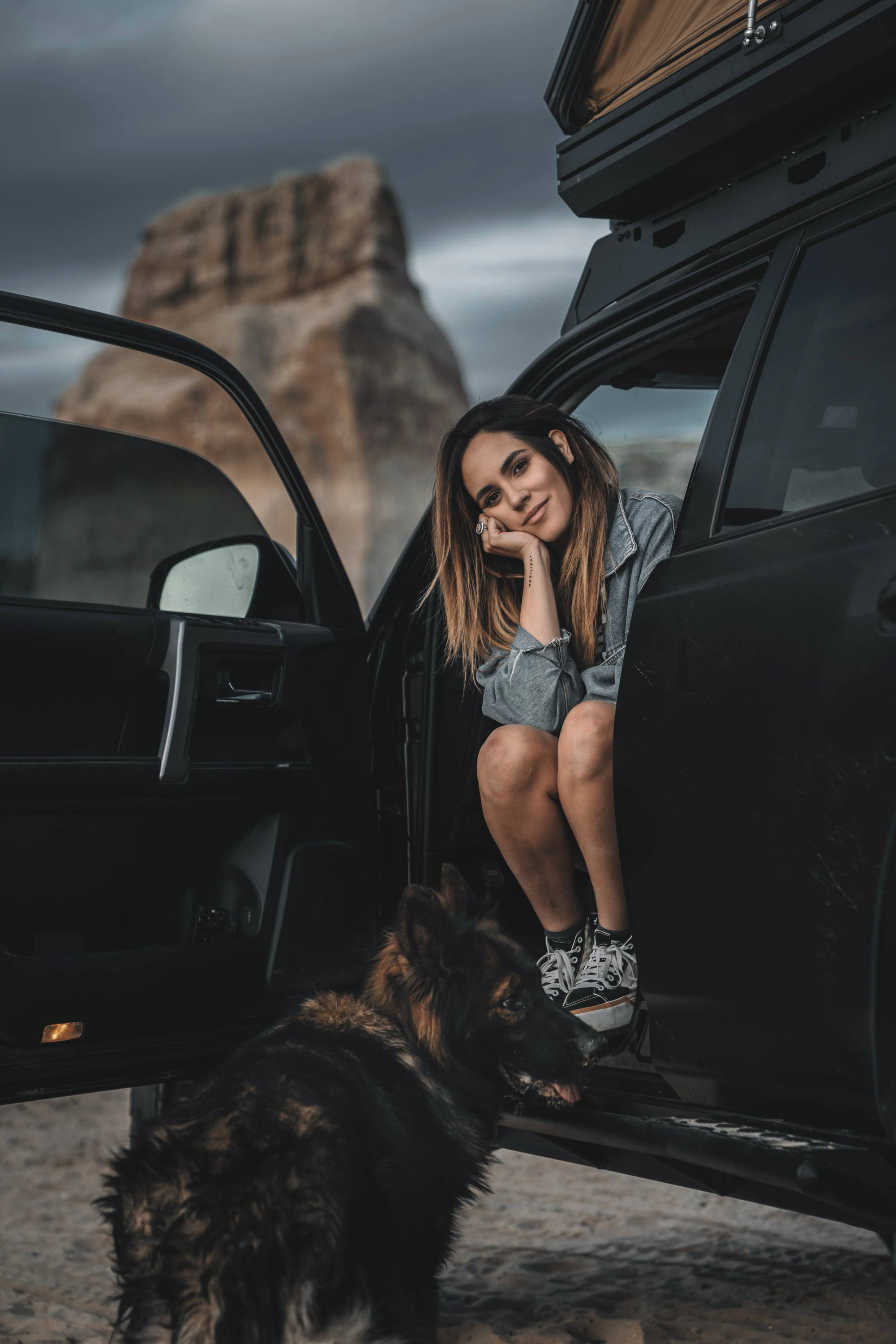 Claudia is a fearless adventurer, powerful creator, and an overall magnetic human. She has been a brand ambassador for the C4 Fabrication team for over 2 years now and we have loved following along with all of her off-road adventures; In fact, we loved her vibe so much we actually ended up hiring Claudia on full-time to be our Brand & Media Coordinator. When we say "We know the type because we are the type", we really mean it...
We took a minute to sit down with Claudia and ask her all about her road-trips with her pup, her built up 4Runner and anything else we wanted to know about her.
First things first...
What C4 Products are you repping?
I am repping the C4 Fabrication Lo Pro Front Bumper with a Mid Height Bull Bar, C4 Fabrication High Clearance Additions, C4 Fabrication 4Runner Rock Sliders, The Overland Series High Clearance Rear Bumper with Dual Swing Arms and the C4 Fabrication Summit Hatch Ladder.
What do you like about them?
I love that my 4Runner is protected from all the rocks and terrains we encounter. The different off-road lighting options I have with these products is a huge plus! Lastly, I love that my ladder is in place and always ready to go whenever I need to access the top of my vehicle or get in and out of my tent!
A force to be reckoned with...
What got you started in the off-road industry?
I grew up all over the continent. My grandmother spends 90% of her life outdoors tenting to her animals, plants and fruit/vegetable garden in Mexico. Some of my fondest childhood memories to place with my Abuela helping her outdoors. I spent a handful of my teenage years living in Canada and camping with my family. A couple of times a year my parents would take us on a 10 day camping trip to Bruce Peninsula National Park- I'd like to go back there one day and "thank" this area that really sparked my desire to explore, travel and experience all the beauty this continent has to offer! So to answer simply, my love for the outdoors!
You really are a force to be reckoned with in such a male dominated industry. What advice would you give women who are wanting to pursue off-roading but don't know where to start?
I would say it's normal to feel scared or vulnerable at first, so have confidence. You can do hard things, even if it gets tough on the road, you are more capable than you think you are and adventure isn't always rainbows and butterflies but its always worth it. Find knowledgeable people and learn from them- being a know it all isn't cool so just humble yourself and take in what others have to teach you always.
It looks like you have a good protector with you on your trips too! We love seeing your adventures with Kahlo - How does he do on your trips?
Kahlo thrives on trips. He is the main reason I went with a 4Runner over many other platforms, I like having room for him to be comfortable both while long cross country hauls and while sleeping at camp. He loves this lifestyle so much and I get so much joy out of seeing him run free and just be a dog. He gets so pumped when he feels us leave pavement and hit bumpy dirt roads- we love it!
You two seem like the dream team on road-trips! What is your biggest pet-peeve while road tripping?
Oof, I'm not good at sharing, I've learned when I bring a passenger and they throw off my 4Runner zen and throw shit around and then I can't find things- that'll really get a girl flustered. 
What are some of your favorite off-road trails?
I am not really a "hit the trails" type person. I like to drive through the most desolate areas, see a random dirt road and just go down it and set up camp. 99% I don't know the name of the trail because I stumble upon them and just end up dropping a google pin to reference later if i need to! I like to get away from people so going to popular trails that are crowded has never been fun for me. But if I could pick an area that I really love to explore, it would be Utah- it's so vast and desolate. I love it!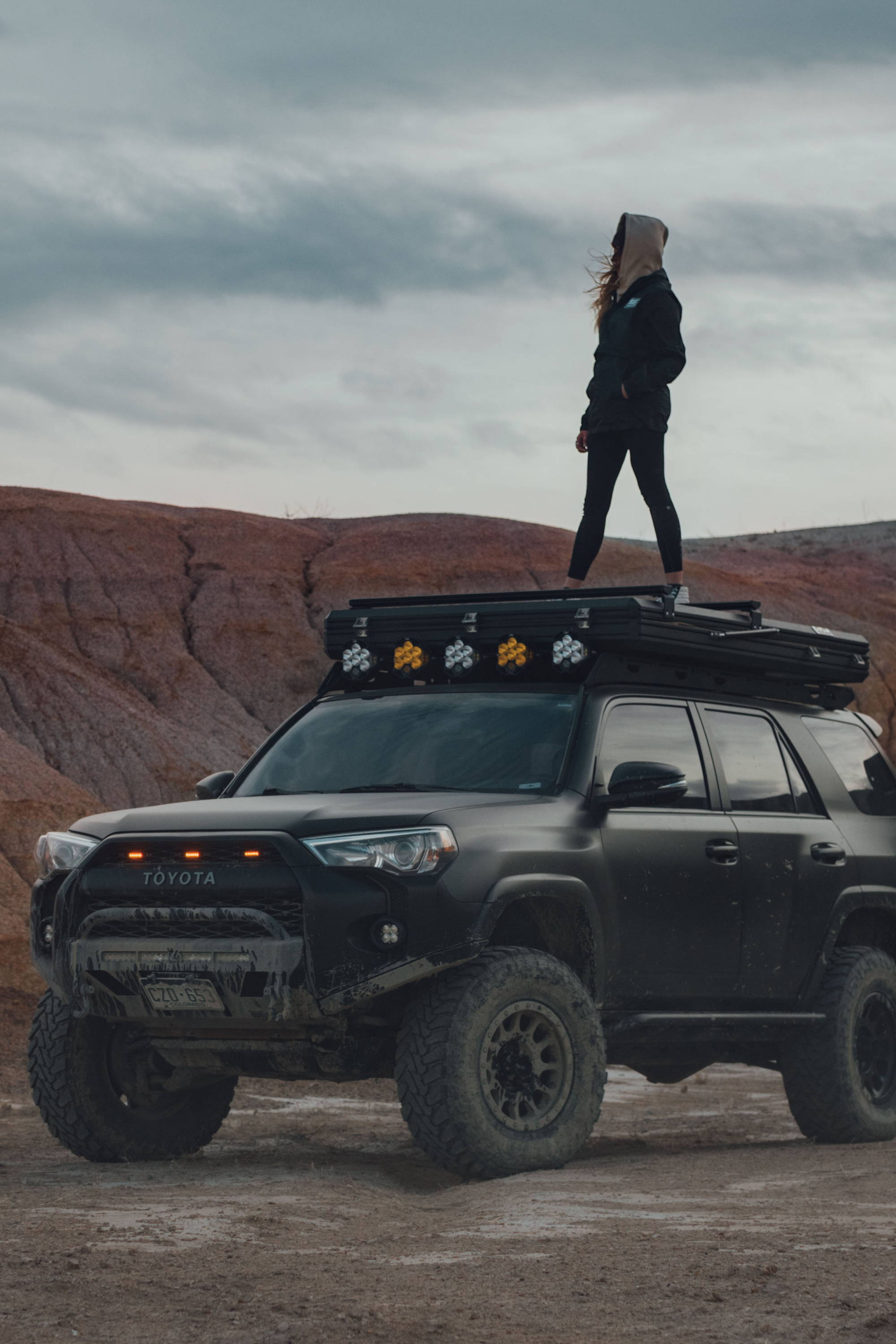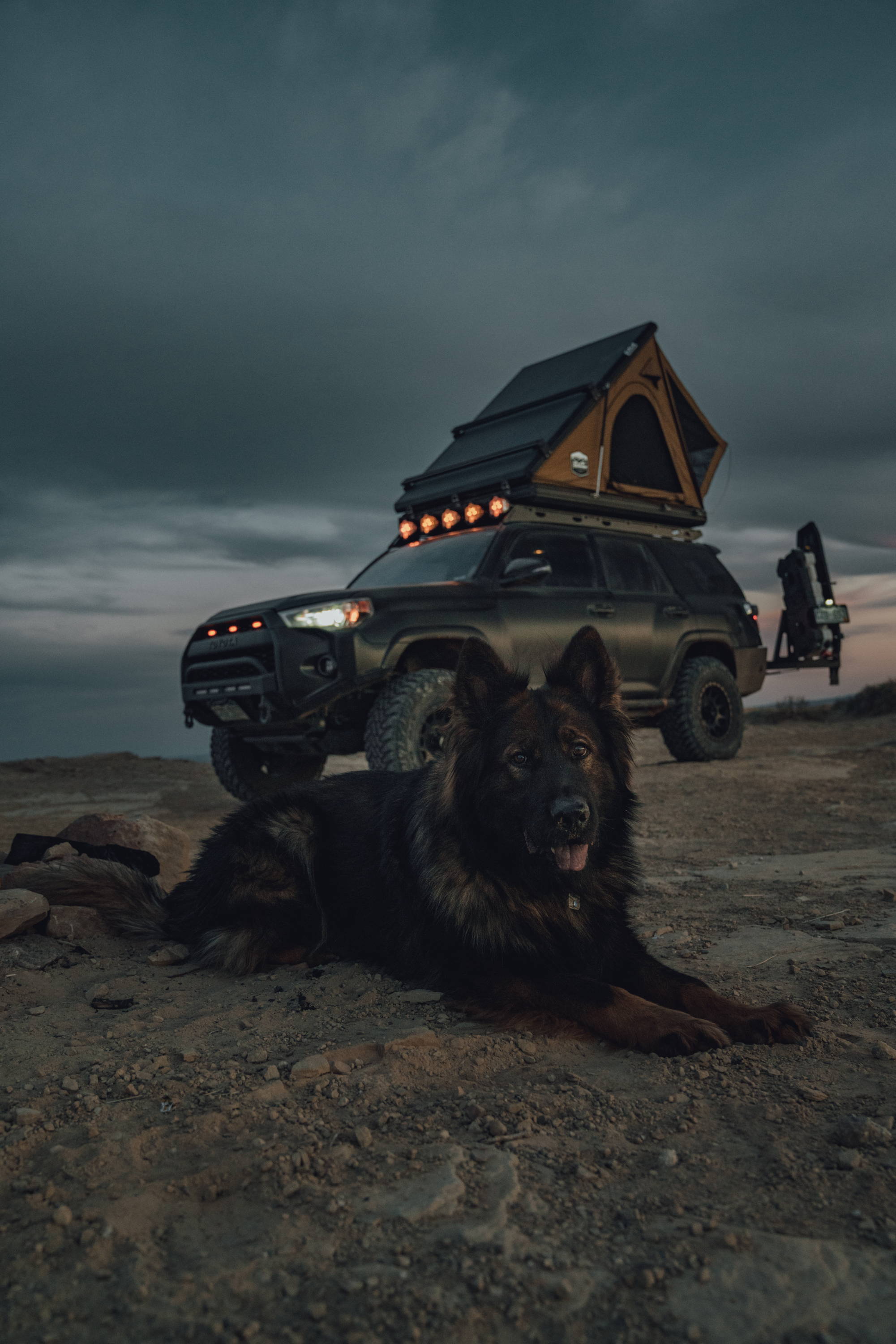 ---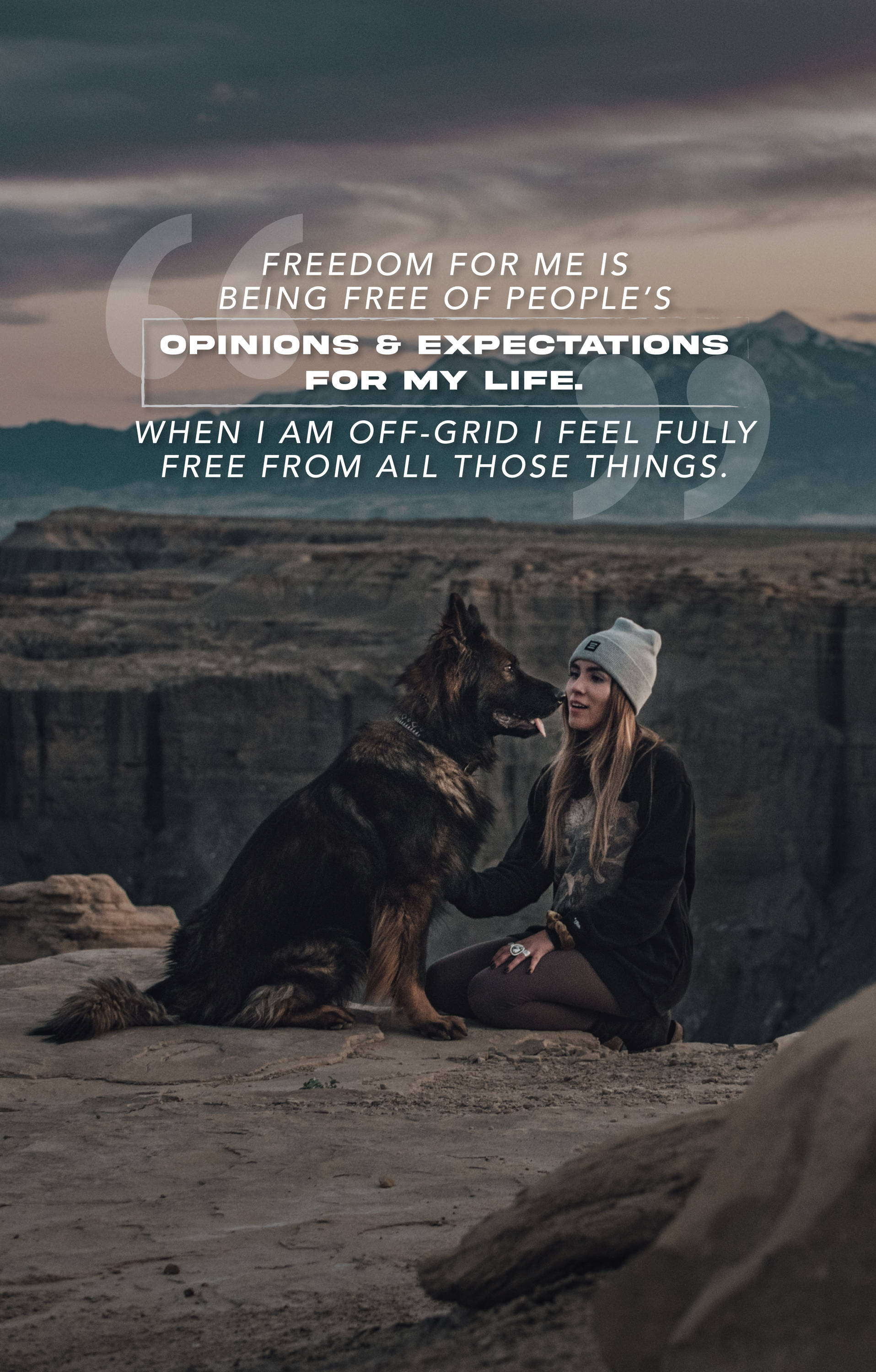 Here at C4 we are big advocates for daring to seek your freedom, so how do you define freedom?
I think freedom for me is being free of people's opinions and expectations for my life. When I am off-grid I feel fully free from all of those things. I think humans walk around with that heavy weight at all times, for me being off-grid lifts that from my shoulders, it's just me, Kahlo doing whatever we want, however we want with no one to have an opinion on it.
It's so awesome that you can confidently seek your freedom with your 4Runner! Last question...What's next for your build?
I have the C4 Fabrication skid plates ordered for my build, you can't have too much protection. My wheels are pretty chewed up from last years roaming so some new wheels are on my radar and definitely plan to re-gear in the near future! I say that I am almost done but something tells me this never ends! Haha
It's true it never ends and the build just gets better and the adventures more epic! If you guys want to follow along with all of Claudia's future adventures... follow her on instagram @spiritroamer