Meet Drew:
A visual stimulator, mood board favorite, husband & father.
Published by Jordan Hanson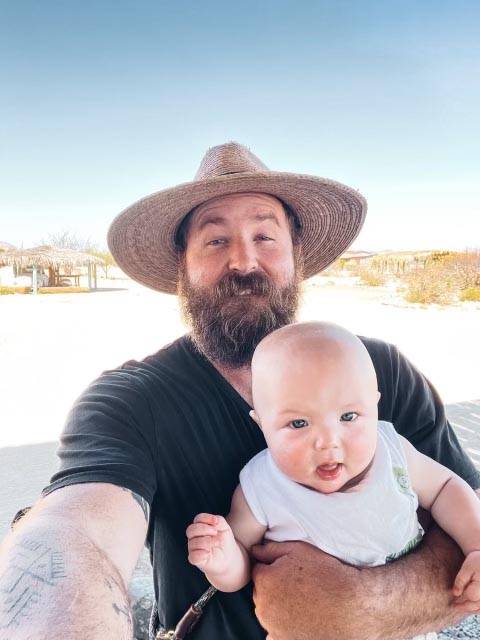 Drew is a true symbol of freedom with an intention of living a life that's rich in experiences. He has as broad of a perspective on life as he does a great talent for photography. For Drew, the sterile conventionality of working a 9-5 has lost it's charm… if it had any in the first place. He has ditched that traditional, more domesticated lifestyle of working til you die and chose to live life to the fullest by chasing experiences that set his soul on fire. He has been repping C4 Fab products for a couple years now, so we were so stoked to chat with him for a minute! If you wantto get an inside scoop on his life in Baja, his photography career, and all about his off-road adventures in his Toyota Tundra; Keep reading! 
First things first.....Who is Drew?
Name: Drew Martin
Instagram Handle: @_drew_martin_
Website: drewmartinphotos.com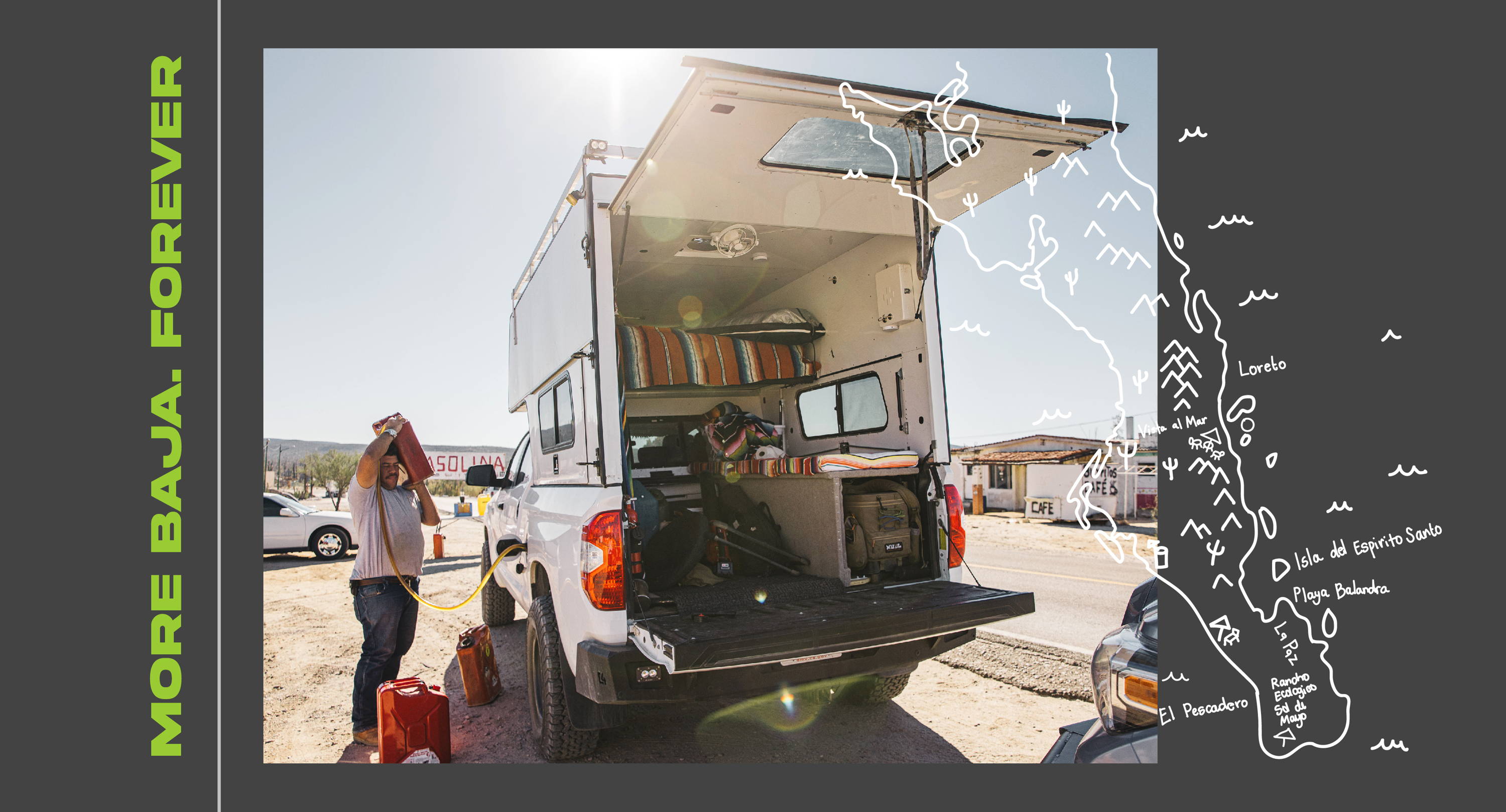 You have been repping C4 products for a while now. Can you tell us a bit more about what products you're running and what you like about them?
I am repping The 2nd Gen Tundra Overland Series Front and Rear Bumpers on my 2019 Toyota Tundra. I couldn't pick a favorite, they're both amazing and I've used both in self recovery and helping others.
Why do you find it important to have C4 Armor?
It's so well made, made in USA, bolts right on, strong AF, and it's hands down the best looking bumpers out there.
We're glad to hear that our products helped you out on the trails, and are strong af... What inspired your Tundra build? Tells us about all the upgrades you've made to make life more comfortable on the road!
I just wanted a reliable truck to get my family where we like to go; Mostly Baja, the Sierra, and the Southwest. Talking technically, here are some of my upgrades: C4 front and rear bumpers for recovery / animal protection, warn winch, simple bilstein 6112 / 5160 shocks with heavy duty deaver leaf springs, a tall cabover tradesman camper shell to sleep in during any conditions with some lights wired to a switch pros, a redarc manager 30 system powering a dometic CFX3 55im, and method wheels wrapped in BFG KO2's. Compared to some, it's kind of a simple deal, but it works wonderfully, and is reliable as hell, which is number 1 for me.
We love to see your off-road adventures with your family, and we see you are a new dad- What are some things about life on the road that you wish to pass down to your next generation? Some skills you'd want to instill into your son?
Adapt to life! It's what you make it, and you're in charge of your own happiness. Be prepared for anything, pack for 0-100, and bring what you think you might need, and you may never have to ask anyone for anything.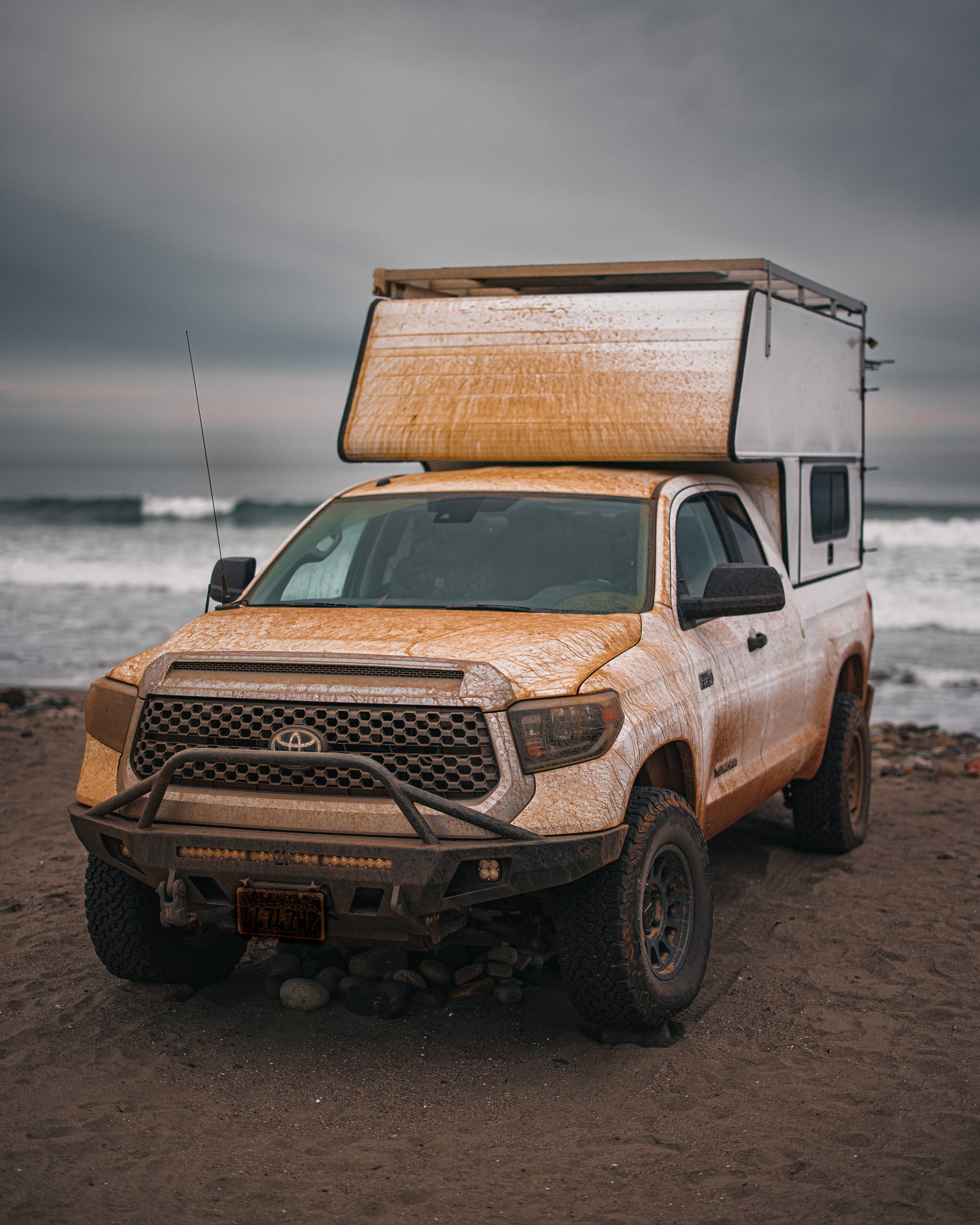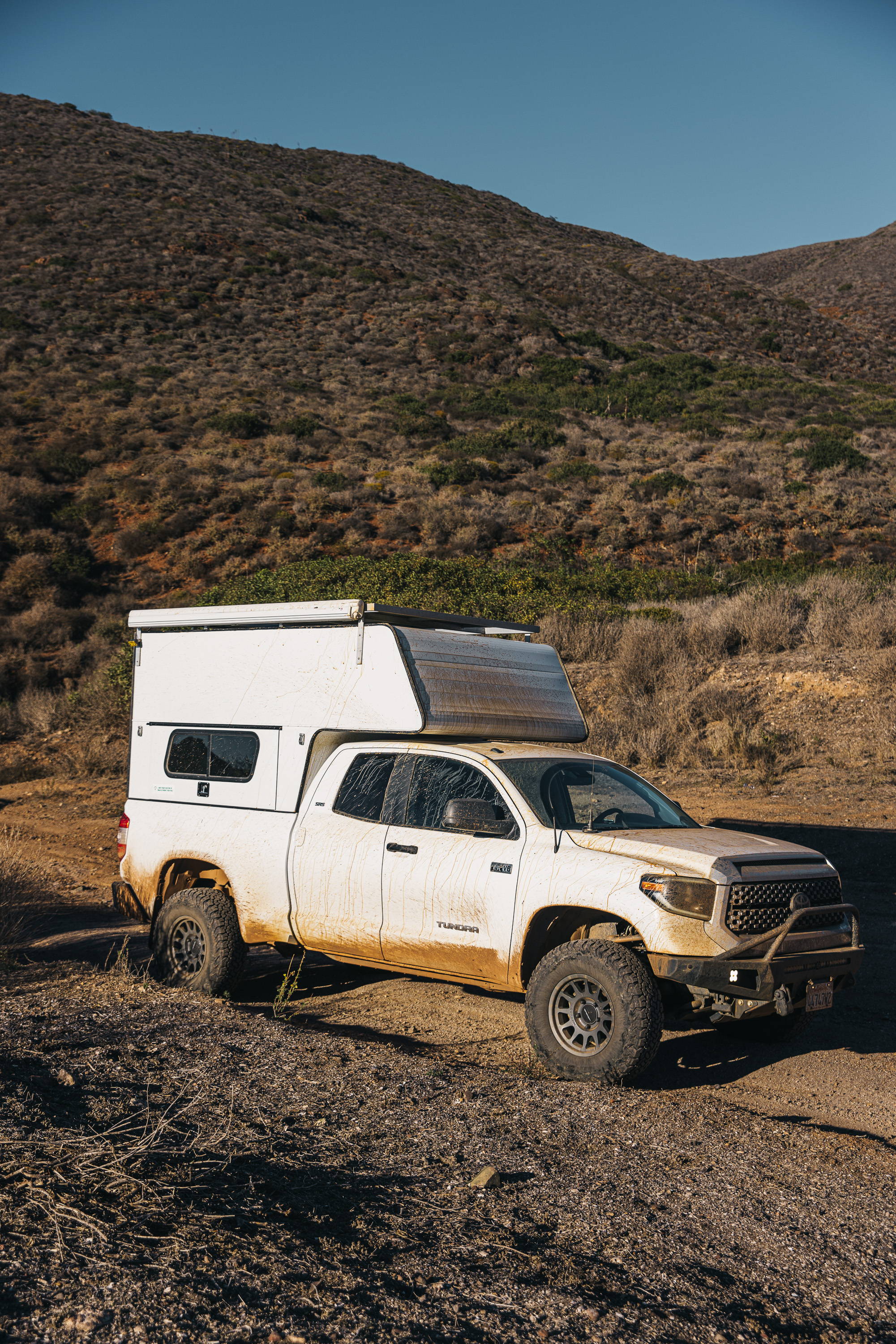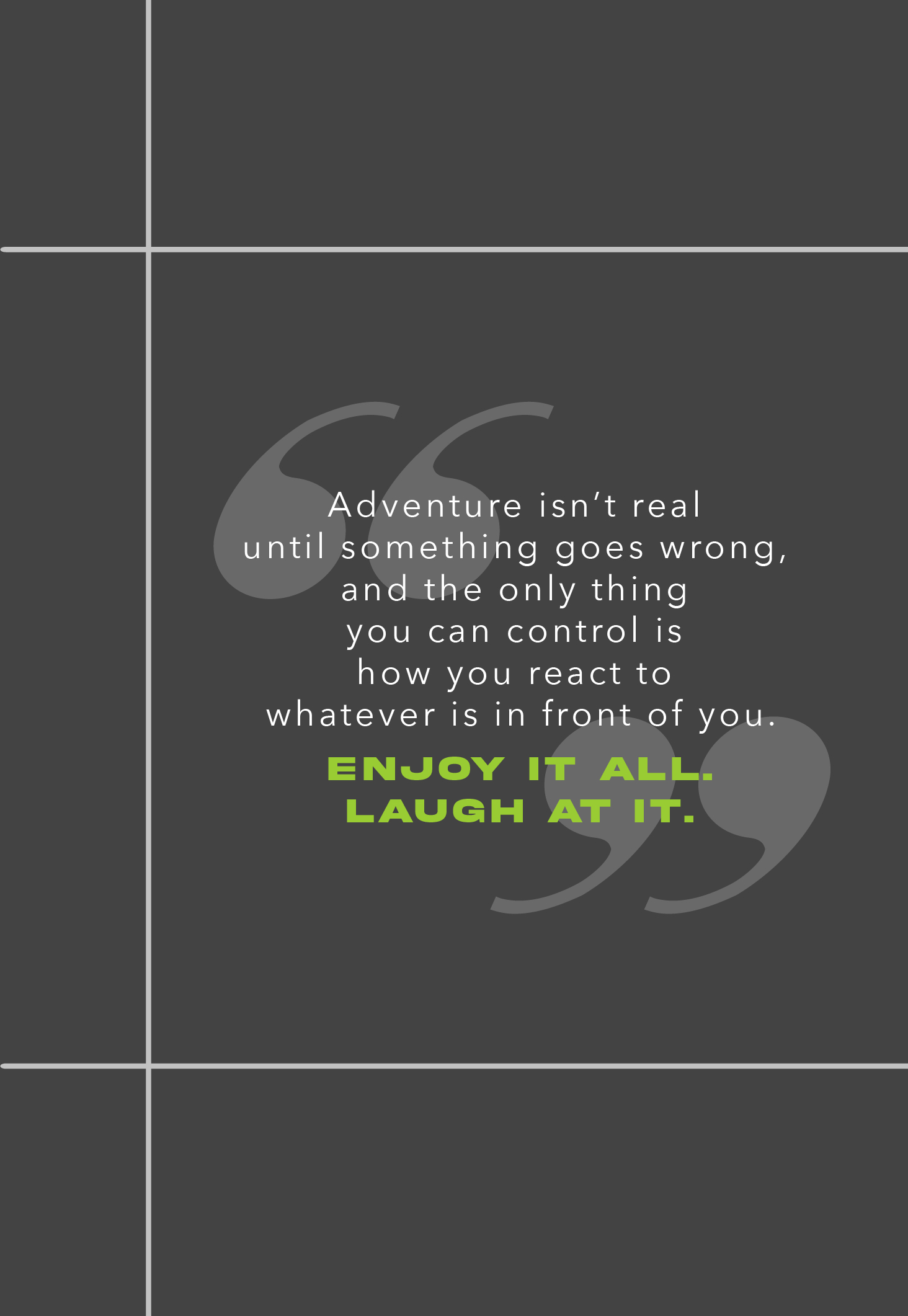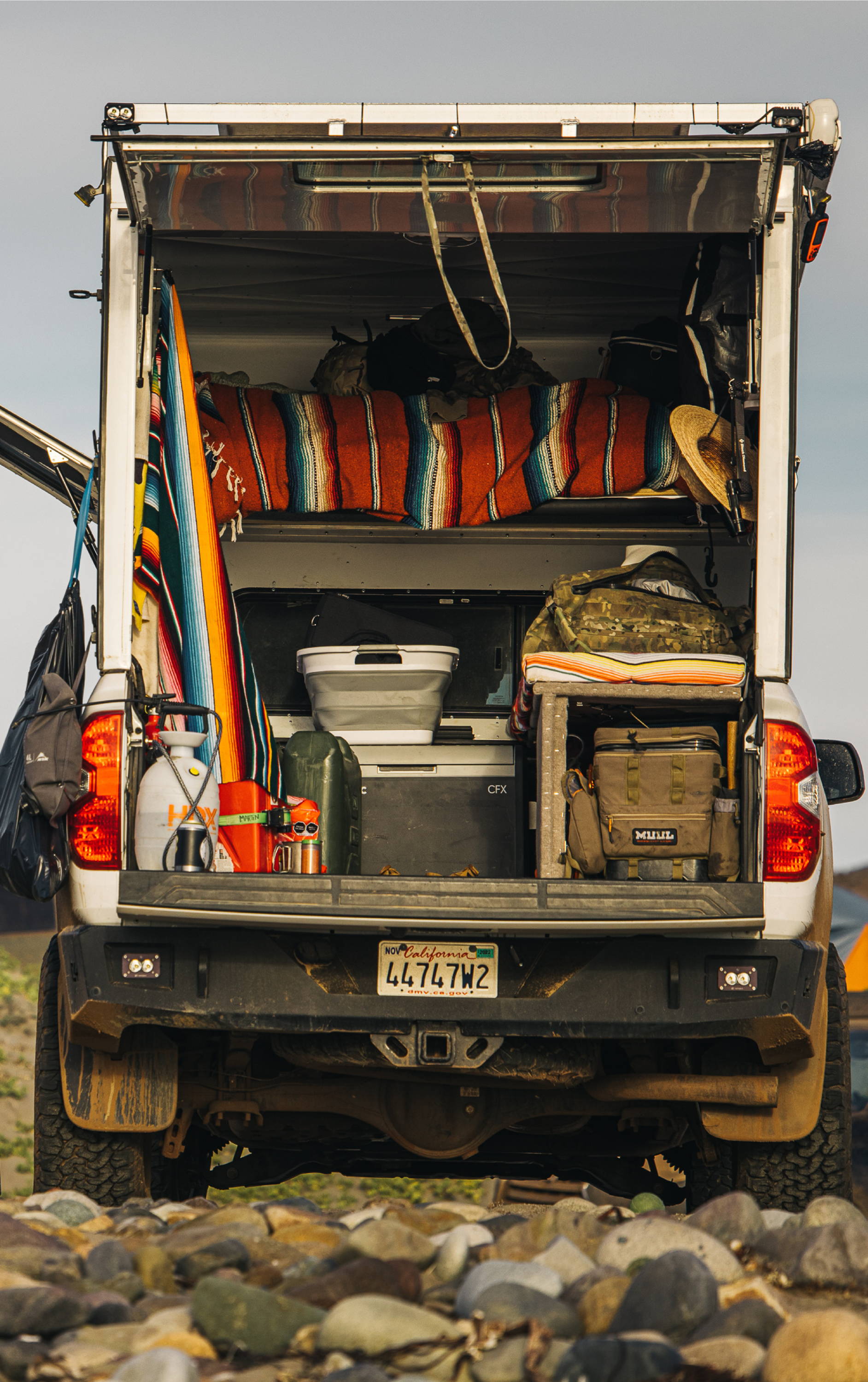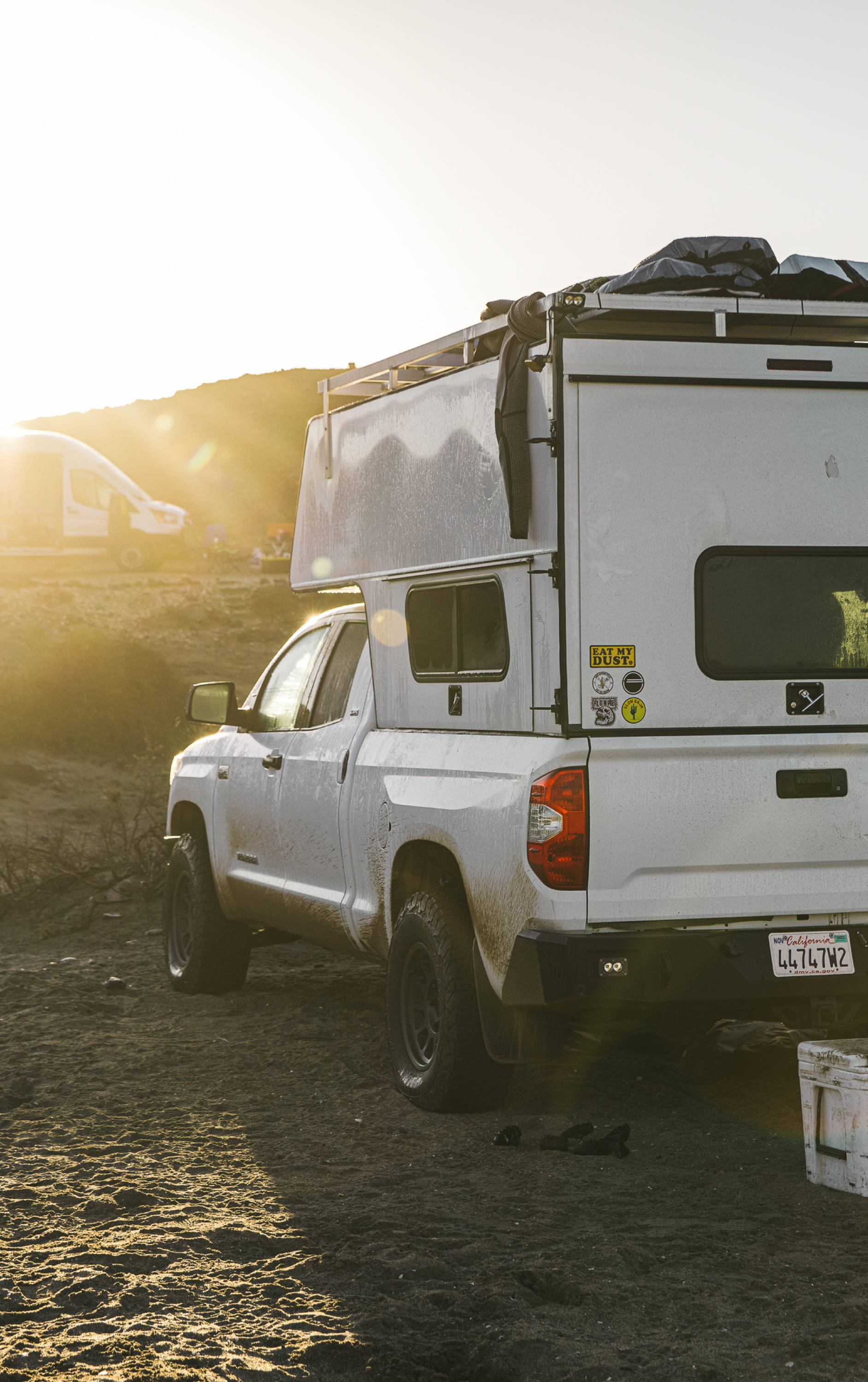 Tell us a bit about you and your photography career? How did you get into the indusrty?
I kinda just found myself here, really. I shot what I lived, and took a scenic approach to it from my surf history and somehow ended up getting work.
What inspired you to become a full time photographer? How long have you been at it?
Truth be told, I just didn't want to work full time anymore. I don't believe humans were meant to work our lives away. Somewhere along the line, we got brainwashed into saving for a retirement when we might die before we actually acquire. That's dumb. Live it up. My dad told me from day one, find something that makes you happy and you'll never work a day in your life. I don't think i've "worked" in almost 10 years now, even though i work my ass off.
What is your dream photography project? Or any upcoming projects you are stoked about?
My dream photo project would be a campaign for a capable electric truck. I've got some exciting things coming I think, but I don't count my chickens before they hatch.
It's so refreshing to hear about you simply capturing your experiences and it pays the bills and allows you to be flexible and explore with your family. What is the most memorable trip you have taken and what about it made such an impact in your life?
I live for a good Baja trip. We've got a house down here (written in Baja) and have been here since mid december. We bounce around and surf, swim and camp on the cortez, and come back to the house. Any time in Baja is the best time. We're raising our son now to love it as much as we do.
What are 5 things you never hit the road without?
Compressor, tow strap / soft shackles, fridge, water jerry, mints.
Is there a time you've found yourself in a bind during a trip? What did you do to get out of it?
Yeah, our old 7.3 used to break down every other trip. I just learned to laugh at it and do what ever it takes. We were flat broke all the time too. Break down on a sunday- my bank would be closed, find a tow, sell something when we got home to fix the truck and pay rent, then keep living. Adventure isn't real until something goes wrong, and the only thing you can control is how you react to whatever is in front of you. Enjoy it all. Laugh at it.
What is your biggest pet peeve while on the road?
People tailgating me or traffic.
Do you have any plans to make more upgrades to your home on wheels?
I feel like it's never ending, yet at the same time it's done. I'm not one of those guys who buys a truck every 6 months and sells the last one.I just want my shit to work, be comfortable and reliable, and make my family happy.
If you could take this truck anywhere in the world, where would it be and why?
More Baja. Forever. It's our blood!
What are some words of encouragement or tips to some who is new to the off-road trip life?
Please clean up your poopoos, for satans sake❤️
Here at C4 we are big advocates for daring to seek your freedom, so how do you define freedom?
To me freedom is working for myself. Having free time. The ability and drive to live the way I want - but, I do sometimes think that in this country we have too much freedom, which ends up putting us all at odds with each other, like COVID has done. It's sad to me, everyone is polarized. It's so gross. So right now, freedom is living in Baja not caring about anything but my family and our business, and our simple day to day lives.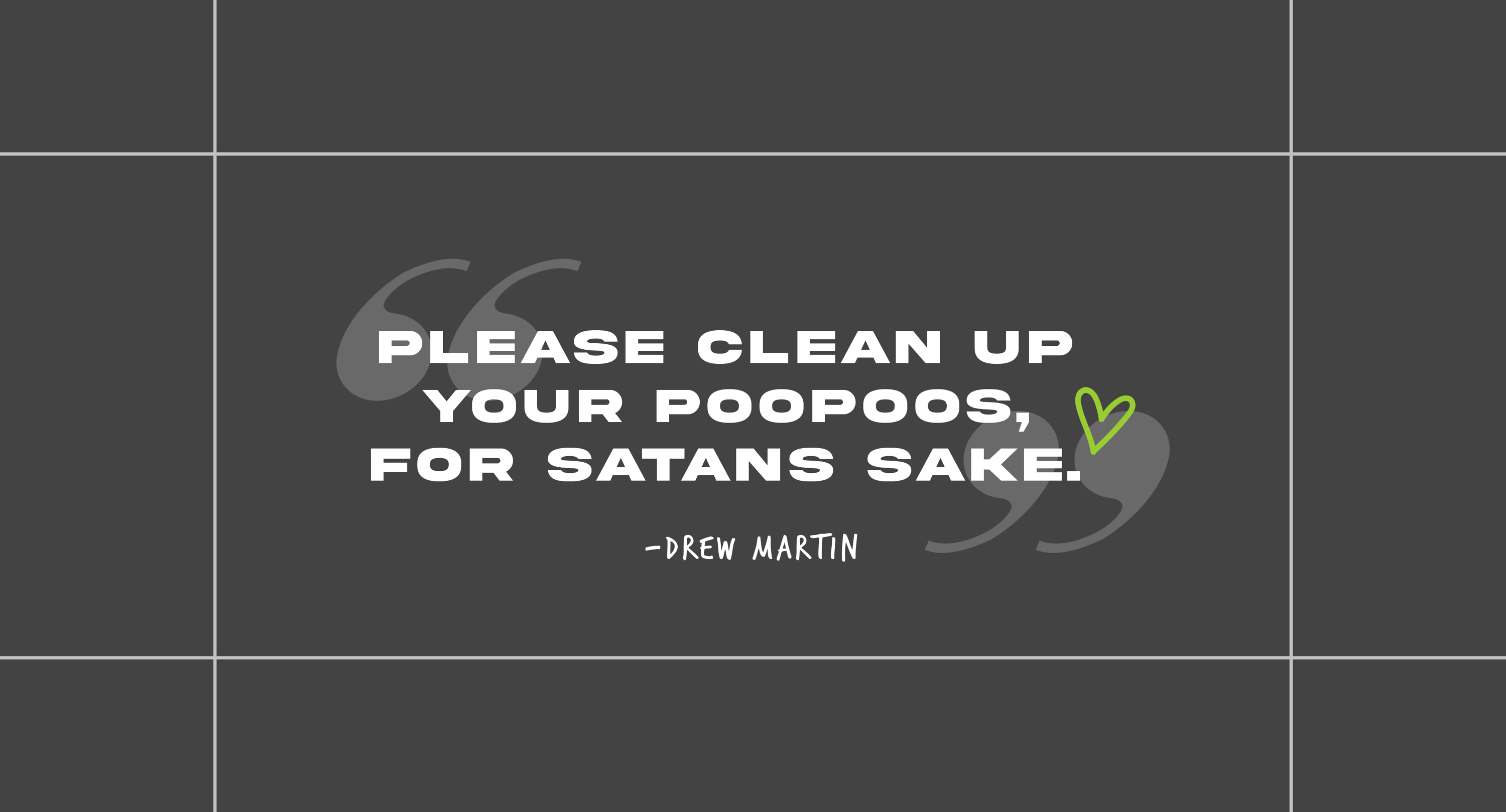 Claud's Blog:
A fearless adventurer & powerful creator roaming into the wild