Meet the owner of C4:
Caleb Rupp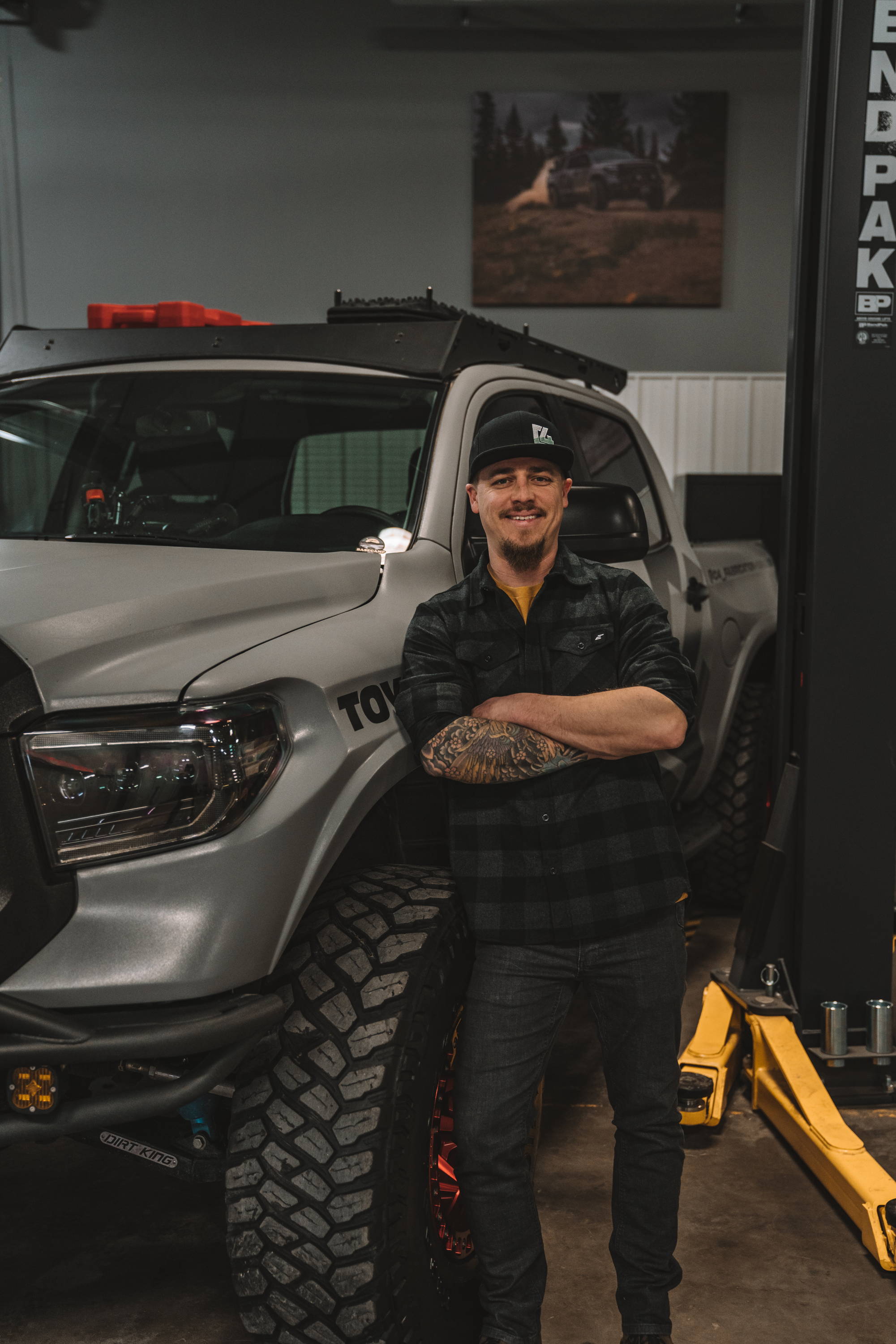 Caleb is the fearless leader of the C4 team, but first and foremost, he's a craftsman. His skill, style and creativity are visible in the custom bumpers he's built over the years, and even the way his tools hang on the wall. For Caleb it's always been about going fast and having fun and with over 20 years in the off-road world, it's only fitting that he now owns a large off-road manufacturing company. His passion for 4WD vehicles has fueled his drive to continue to create products that perform just as good as they look. Calebs bumper designs are a symbol of his personal virtues like freedom, rebellion & fearless individualism - the same virtues he founded C4 on 7 years ago. Since then C4 has become more than just an off-road manufacturing company, it represents a way of life; our way of life...one that aims to connect the daredevils, thrill seekers and dream chasers of the world with a shared passion -- doing fun shit! ;)
First things first,we talk about freedom a lot at C4, but for good reason: because it's something we value, and it will always be relevant and important. The funny thing about freedom is that when you have it, you don't really think about it. It's only once that freedom begins to fade that it becomes so alluring. We need an escape. A release. We need freedom.
Which brings me to my first question:Caleb, how do you define freedom?
I believe that freedom will always have its own definition which is uniquely based upon the person you ask. For me it's a sense of having the ability to focus on the things that create true happiness in life and to be able to create opportunities to nurture that happiness as often as possible.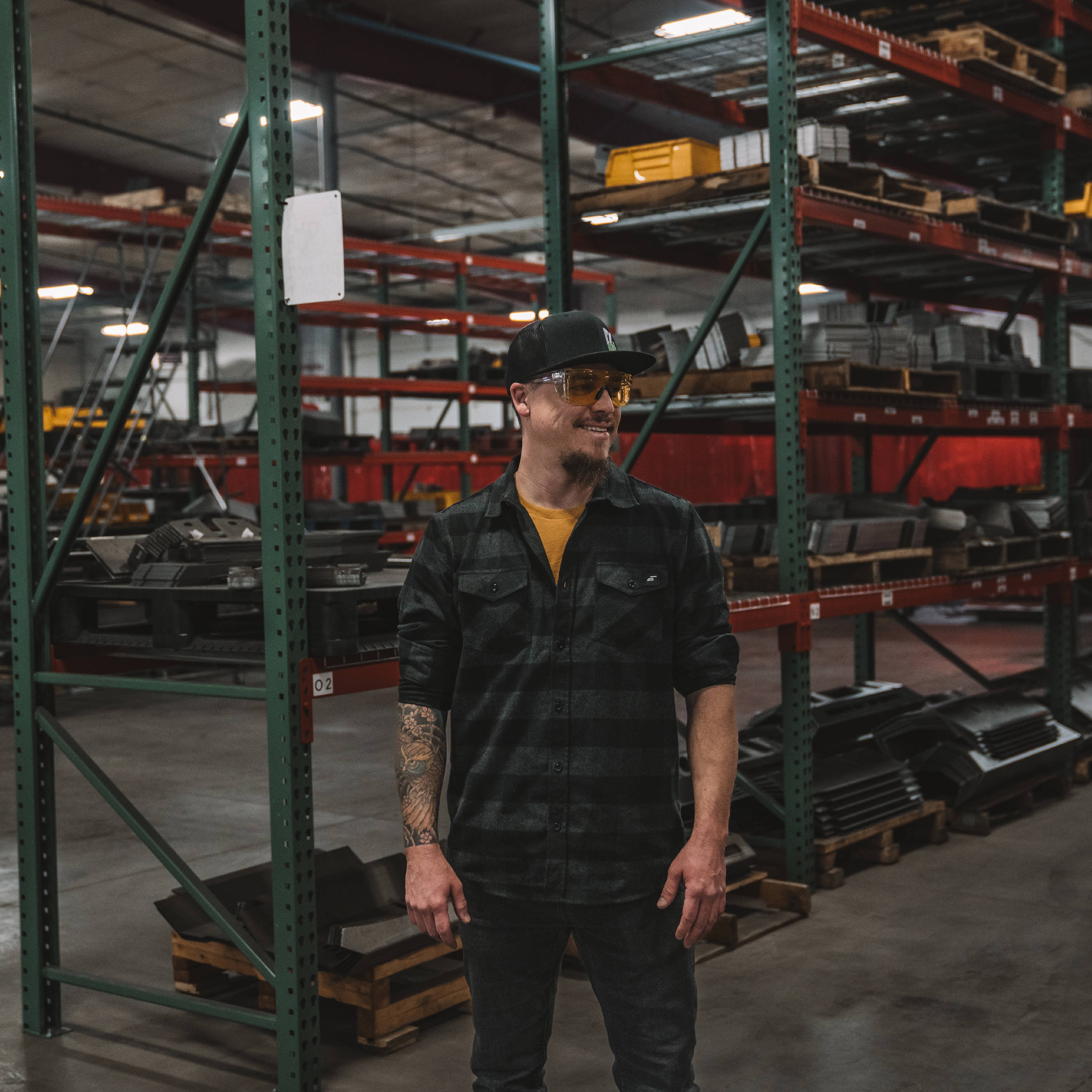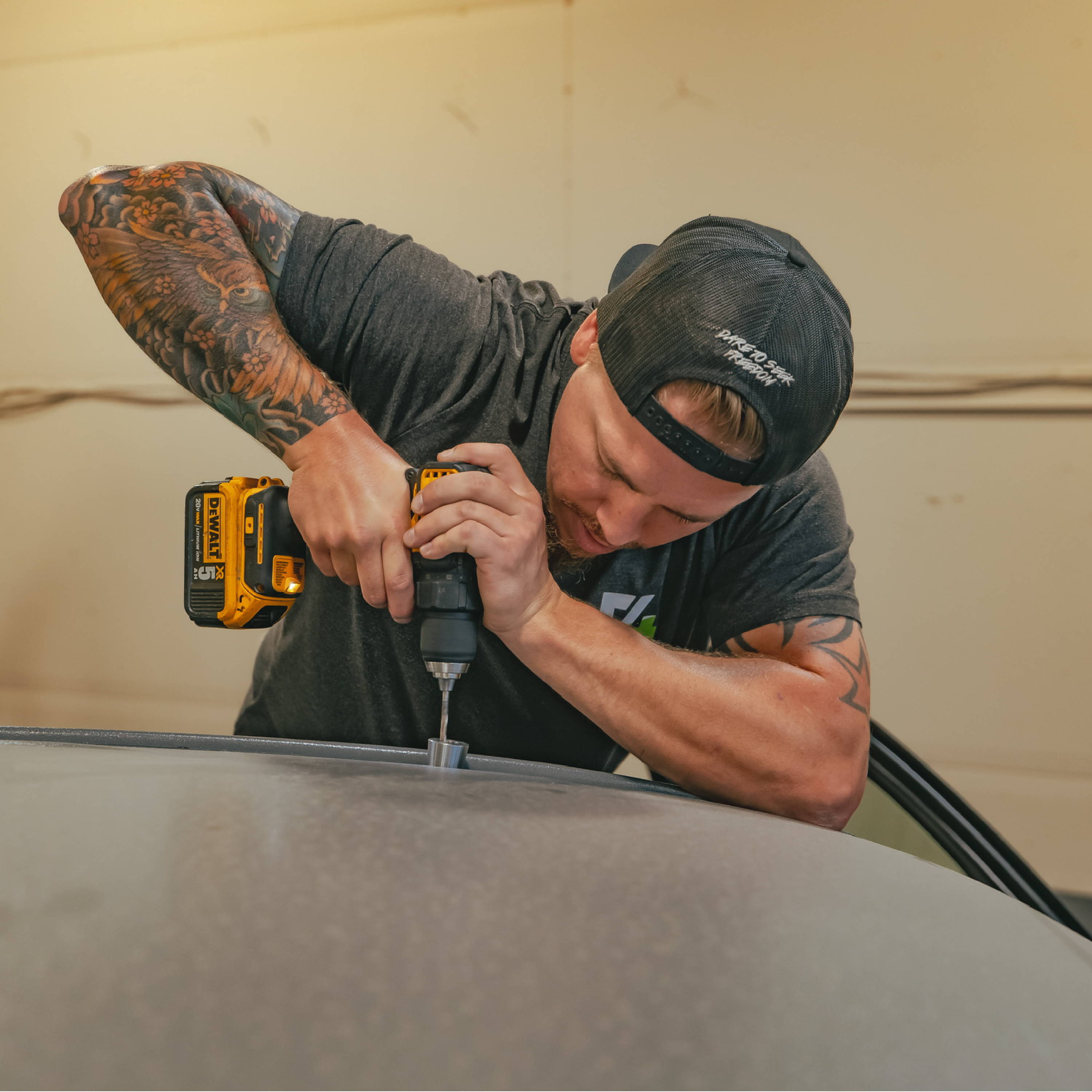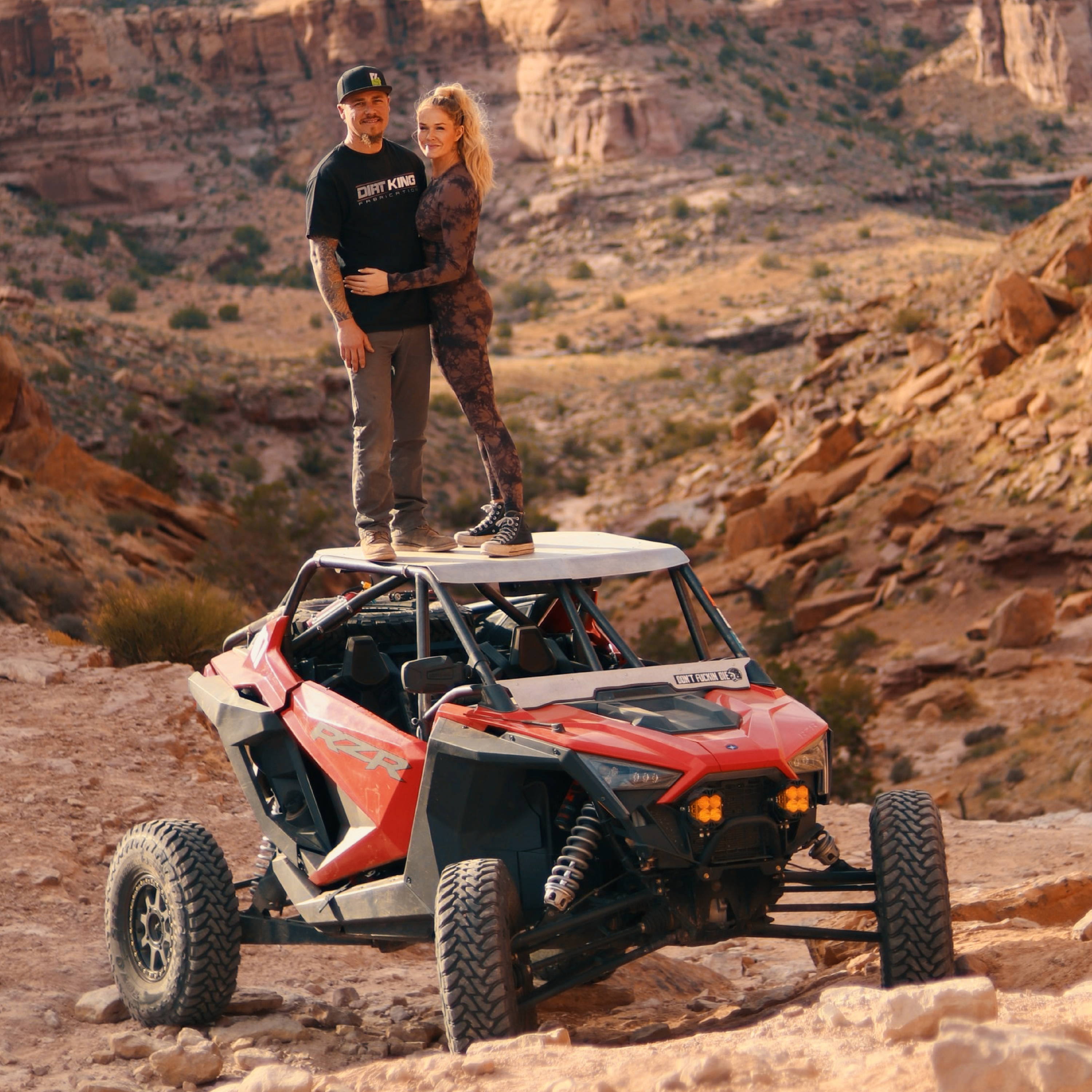 I like that… "Having the ability to focus on things that bring us true happiness and being able to create opportunities that nurture that happiness." It seems like you did a good job at creating opportunities for yourself and your employees to nurture their happiness and seek their personal freedom. 
Let's touch on your company a bit… and I can't be the only one who is wondering - How did you come up with the name C4 Fabrication?
It was about 20 years ago (damn, it's been 20 years already since the first time I grabbed a hold of a welder?!) I originally started fabricating all sorts of custom items for various 4WD vehicles including Toyota's, Jeeps, Suzuki's and full size trucks as well like Ford, Dodge and Chevy. Roll cages, bumpers, custom built suspension for rock crawlers and many things in between were all fair game for me at the time. I did all of these projects for myself and on the side for people I knew. Once it came time to take the leap and officially start a business I knew I wanted the name to encompass my roots and stand for how the company started. The "C" is taken from my first name, the "4" represents my background in 4WD vehicles and "Fabrication" covers my passion for creating things with a welder and grinder.
It's so inspiring to hear about you going after your dreams and turning your passion into your career. What was the first bumper you ever fabricated?
Oh man, I don't know for sure but I believe it was a basic tube style front winch bumper for my '81 Toyota pickup. I was working part time at my Dad's off road shop (Chimney Canyon 4x4) at the time and wanted to make something special for my truck which was my daily driver and a weekend trail basher. I knew I wanted something simple and capable of holding a winch for recovery. At the time companies like Marlin Crawler, All Pro, and Trail Gear all offered tube bumpers for those old pickups and I wanted to create something of my own that fit a similar style.So I spent hours, actually days at my Dad's shop wasting tubing, burning up grinding wheels and sweating my ass off just to build my own bumper, which I could have bought from one of those other companies for about $350 at the time! But those bumpers weren't "my bumper"and in the end it was a great experience which really kicked off my passion for fabrication and welding. 
Aside from your passion for fabricating and welding, you're super passionate about the off-road world. What got you started in the off-road industry?
I started off-roading when my Dad picked up a 70's FJ 40 Land Cruiser back when I was about 14 years old. It was rusty as shit and falling apart, but it had a Chevy V8 engine in it, we could take the top off during the summer, and it was fun as hell! He had owned Land Cruisers when he was younger and wanted to get back into them. He then became involved in a local off-road club along with a lifelong friend of his who had recently bought a Jeep. The more I went out off-roading with him and friends within the club I realized that it continued to fuel my excitement for getting outdoors, away from the city so I could enjoy something that really made me happy.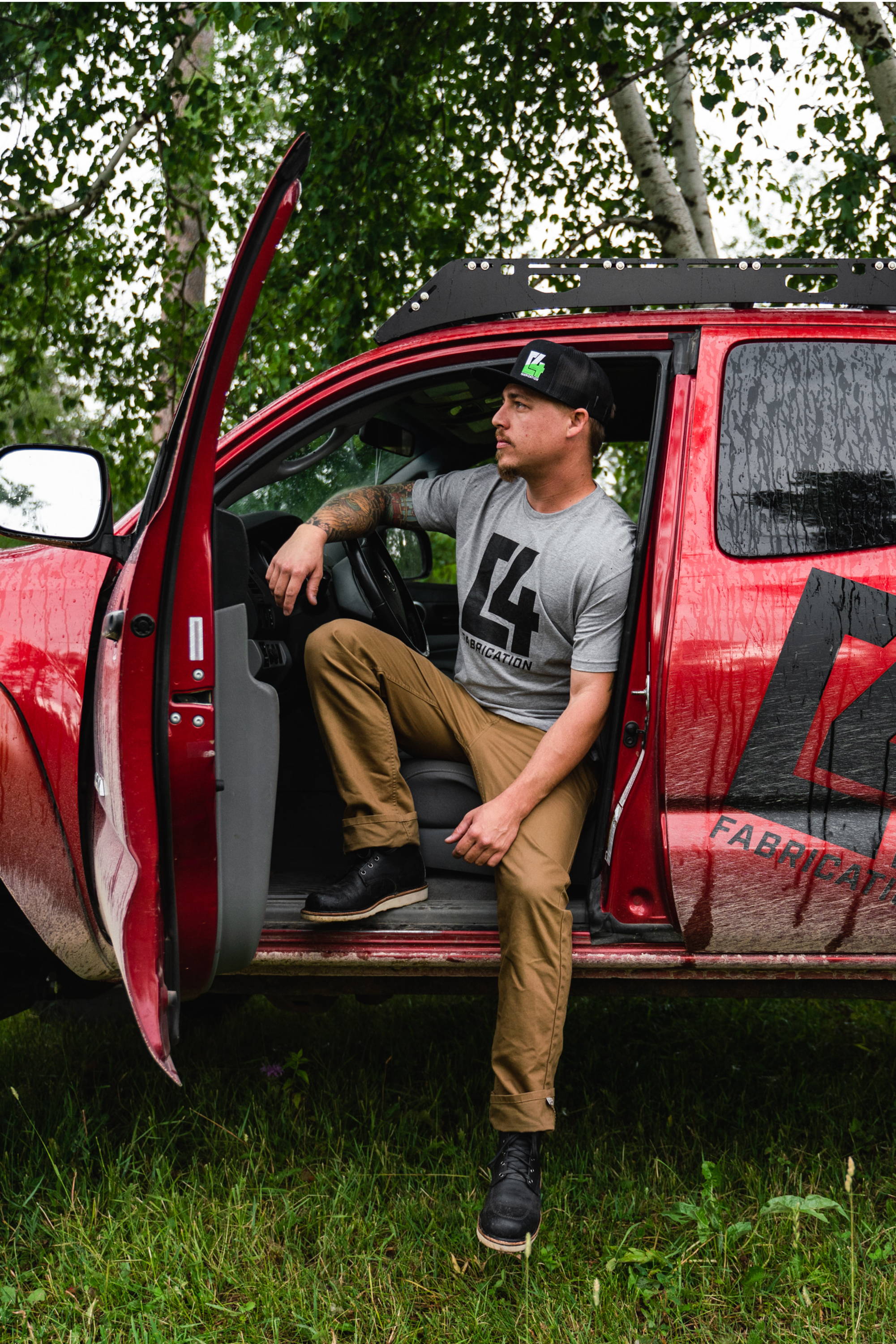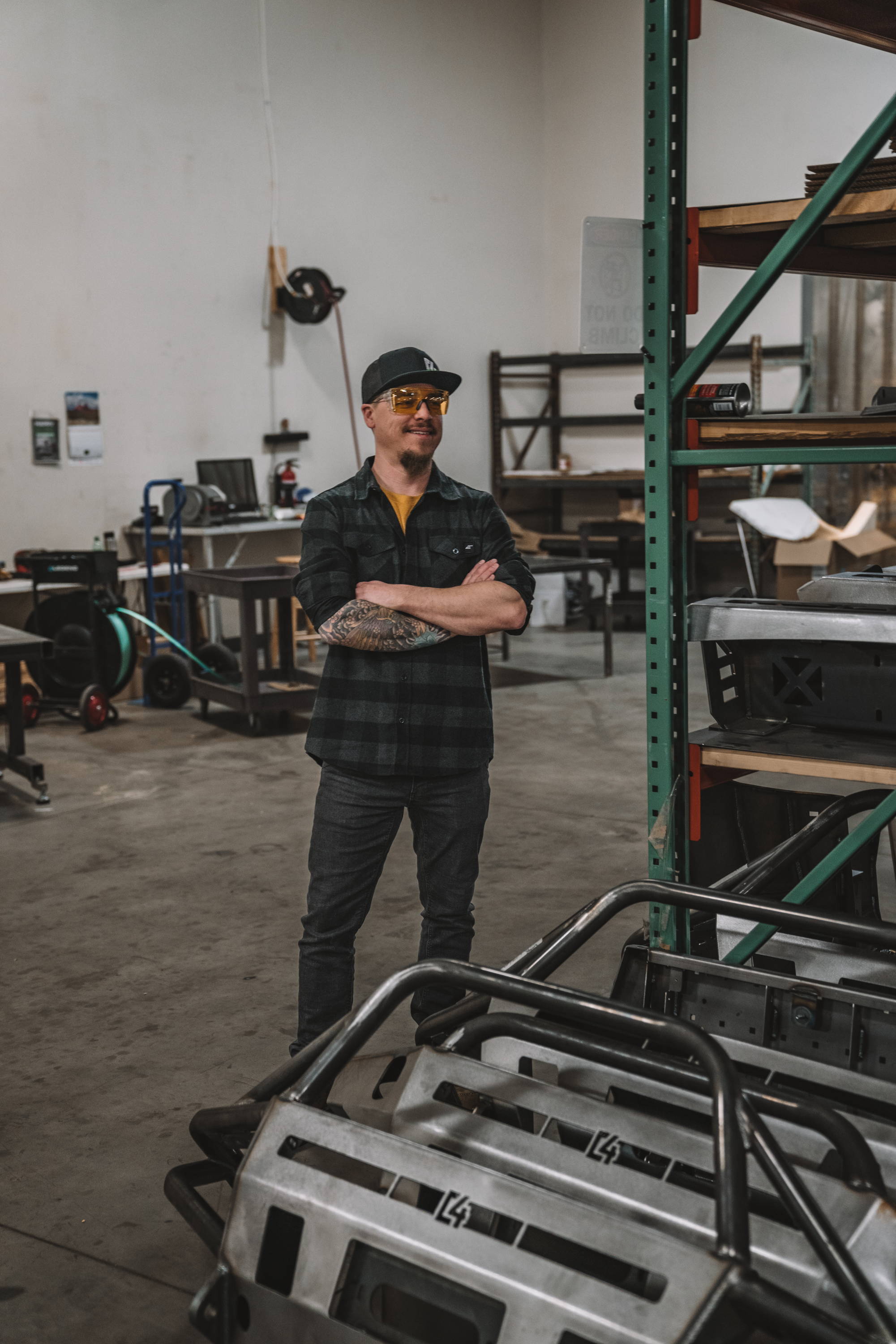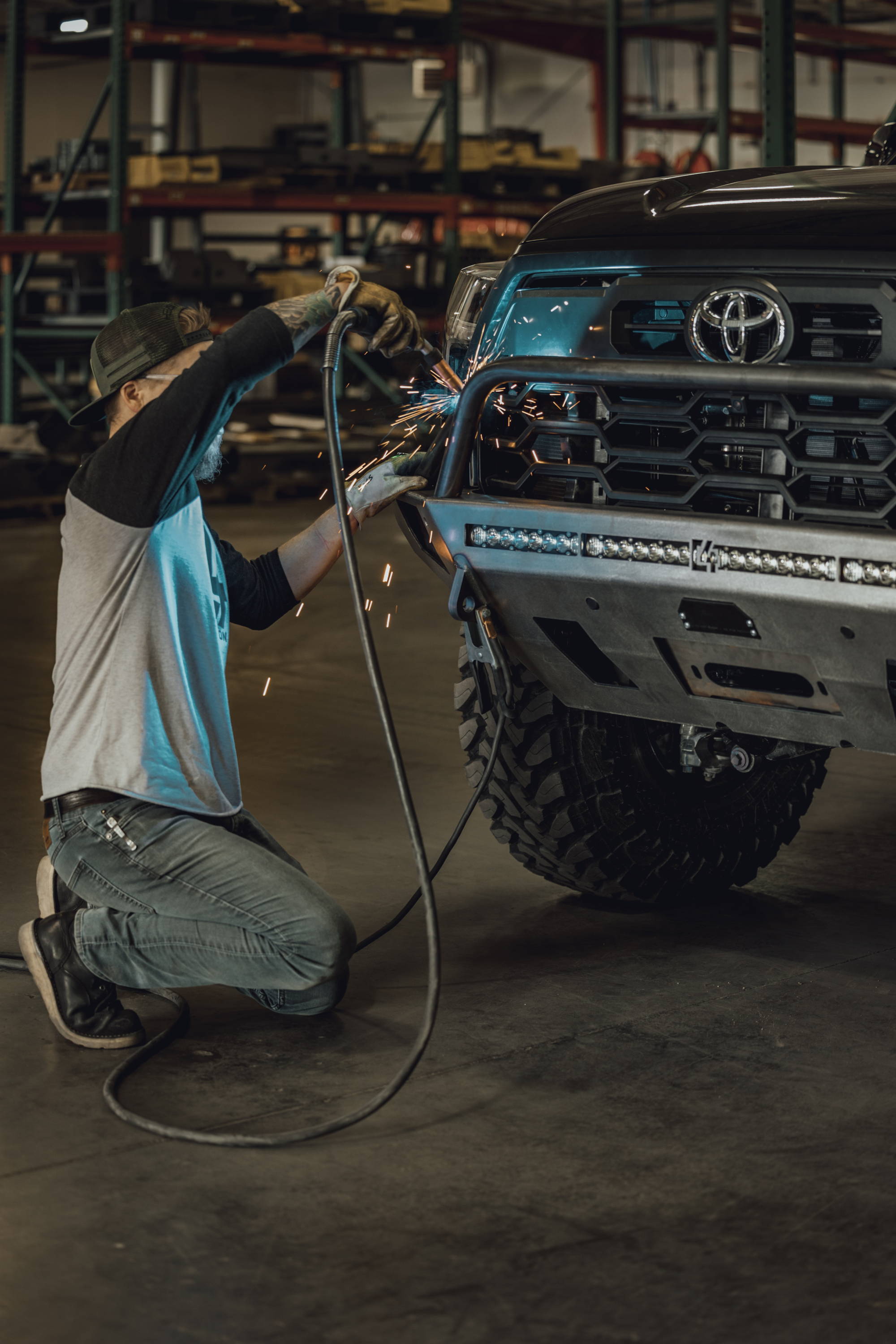 You've really been immersed in the off-road world for a long time now. What jobs did you have before you started C4?
I worked at various places before and during the start of C4. I was employed at a company that built steel hand railings, stairs, beams and columns for residential and commercial applications for about 5 years. I also had jobs at a couple other shops that fabricated a variety of items anywhere from custom motorcycle frames and parts, stainless steel sinks and counter tops to complete service bodies for fleet trucks. I also worked at a semi truck repair shop for a short period doing a variety of welding repairs and other work on tractor/trailers.
What was your mission for C4 when you first started, and is it still the same?
Originally my mission was to provide enough income for myself to survive while doing the work I love, for myself rather than for someone else. That mission has definitely changed. While working for myself on my own terms hasn't changed, basically everything else has. I never expected myself to be the owner of a quickly growing manufacturing company so the mission has become making sure that C4 never fails to deliver the highest quality products on time while providing the customer with a gratifying feeling of "custom" they can add to their vehicle. Production manufacturing is much different than the custom fabrication world C4 started out in and we don't ever want to become that big box store type company which has no true sense of culture and value. I believe C4 can avoid that by continuing to uphold our mission to provide the off-road community the highest quality products that look just as good as they perform.
C4 bumpers are definitely a high quality product that have a distinct sleek look. Was there a learning curve designing bumpers for rock crawling compared to overland bumpers?
There was definitely a huge learning curve! However, I had been slowly making the transition into more "Overland" style bumpers without even realizing it by doing a lot more work with sheet metal instead of making all my bumpers from round tubing. I had made quite a variety of plate steel type bumpers for full size trucks in the past and as my customer base continued to expand, I started to get some Jeep owners and Toyota owners who wanted to start adding tire carriers and swing gates to their custom bumpers I was making. As I completed these custom bumpers with tire carriers and other accessories I started to find significant ways to improve the quality and function of swing gates, all while honing my skills on making more complex plate steel type bumpers. Through social media and other outlets I became aware of the growing need for these types of products for Toyota's and that is when C4 started getting into more production work for Toyota's rather than custom fabrication for all types of vehicles. 
You definitely found a need for a product and met that need with a badass product. On the business side of things, did you struggle in any specific department when you started out? 
I believe I struggled in every department other than the actual concept, design, creation and fabrication of the things I was making. I had a strong suit for understanding what my customers wanted and I was clear and concise with communicating to them what my abilities were and what their expectations for the finished product should be. That helped tremendously in the overall satisfaction of my customers; However, I was not good with bookkeeping, marketing, website, social media, accounting and really just everything else it takes to run a business correctly. What I did have was a drive to be resourceful and figure things out on my own to ensure that I could continue to do what I love without any major failures.I spent time soaking up as much information from other business owners, Entrepreneurs and successful people as I could. What I came to find is that you don't have to be good at everything within your business and you don't have to know how to do it all, you just need to be resourceful enough to find others you can bring into your organization to do the things you don't excel at. Why try to take on every roll within the company just to be stretched thin and not be able to do any one of them to the best of your ability?
What advice do you have for young entrepeneurs?
I'm not big on giving advice because I have realized that its all just a learning experience and you have to take what you've learned and apply it in the best way that fits your life and your goals. Sure I can give the typical response that many give "work hard and eventually it will pay off", but I think that's terrible advice, no one knows if it will actually pay off. Many people spend years working hard just to end up losing it all and these days there are so many ways to create a business or career for yourself that I think most advice really just doesn't apply anymore. If I have any advice to give at all I would tell you to refer to the last two sentences of my response to the question above. Along with that, just remember why you are doing what you are doing! Don't lose sight of the ultimate goal you have set out to accomplish through business ownership. Of course I can't tell you what that goal is, so I suggest you define that for yourself as soon as possible.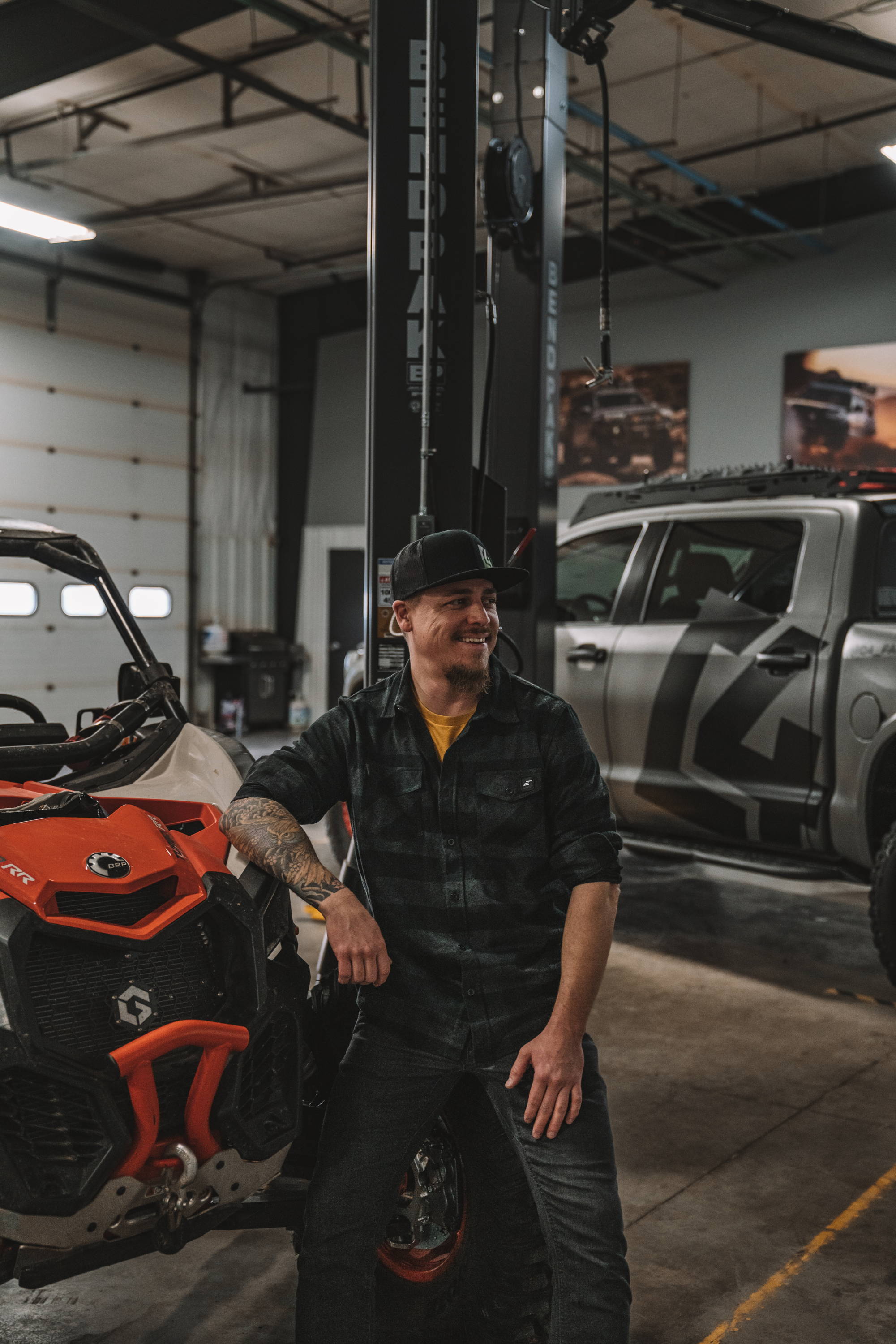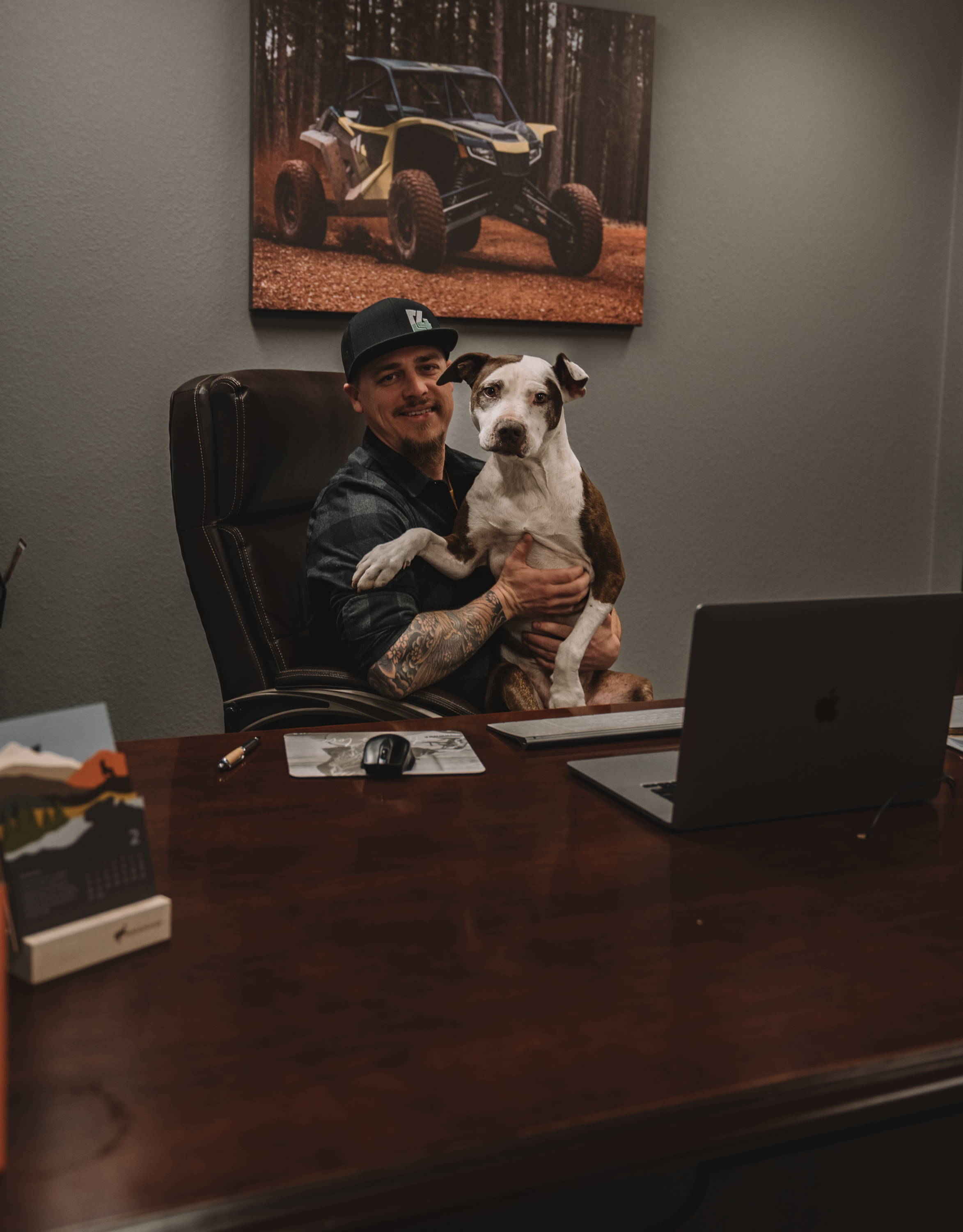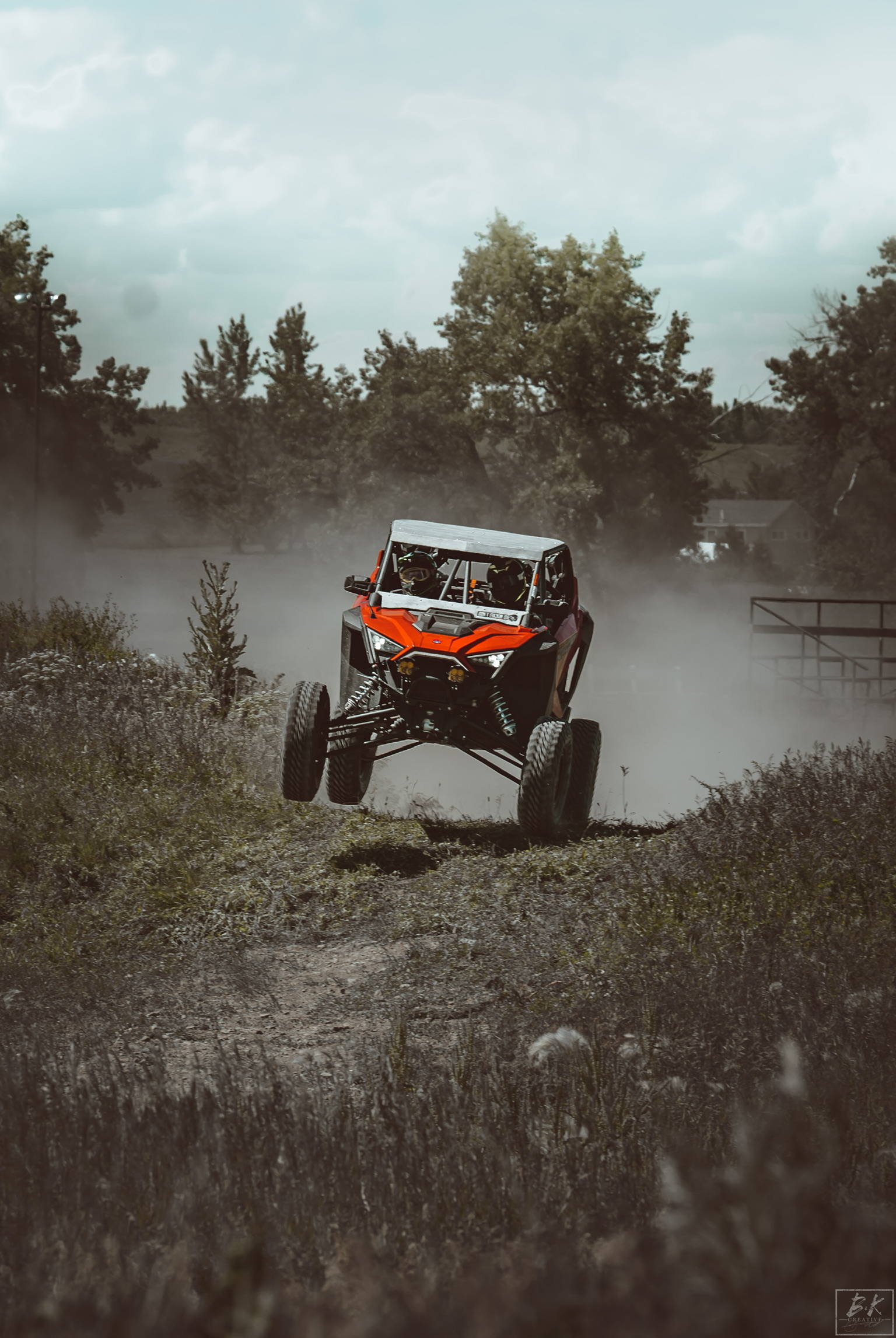 Is it hard to balance your personal life and your company?
Balancing personal life and company life is a constant battle. I don't think there is any good formula that can be applied to provide the correct balance. Its important to remember that taking care of yourself and other loved ones in your life should never be put to the side. Those things will always be more important and valuable than a business. The business is just there to provide a means of supporting yourself, your loved ones, and the things you enjoy that make you happy in life.
What are your goals for C4 in the year 2022?
Each year I typically have a few goals in mind for C4. Some goals are steady and carry over year to year. Things like continuing to increase revenue, adding a larger variety of Toyota products to our lineup and finding ways to increase efficiency are always goals we are working on. Other goals change year to year and for 2022 we have a couple in focus. One of those is based around our employees. Our employees are just as important as our customers and without great employees, we wouldn't be able to produce the amazing products C4 is known for. Everyone knows living expenses skyrocketed in 2021 and C4 wants to do everything it can to stay ahead of that curve and provide our employees with great paying jobs. One of our goals right now is to increase our wages and add more health benefits which are covered by the company for our employees. We want our employees to feel like they can establish a great long term career with C4 that will compensate them well.
Another important goal we have this year is to increase our marketing and sales efforts on a wider scale. We've recently added a Marketing Director and Sales Director to our team and they have already proven to be very valuable in many ways. Our Marketing Director will be helping us create more of a presence at important expos, events and shows this year along with making sure all of C4's branding and content across our social media, website and other outlets flows seamlessly with one another. Our Sales Director has already helped C4 increase revenue in many ways and we are excited to see how well that pairs with our expanded marketing efforts for 2022.
Alright, enough about business, what do you like to do in your free-time? 
In my free time I like to spend time with my amazing Fiance', work on my SXS, spend time outdoors as much as possible when the weather is nice, and overall just take a bit more of a relaxing approach to life. 
What's your dream truck/off-road rig?
I would say my dream off-road vehicle right now is best represented by the multitude of high level Ultra4 style off road race cars out there. I grew up rock crawling on some of the gnarliest trails, located right here in the Black Hills. Since then I have gotten into SXS's over the last few years which has transitioned into a desire for going fast off-road instead of rock crawling. In the last couple years I have raced my SXS's in a local racing association and have had a blast doing it. The way the Ultra4 type cars are built these days completely blends my old school rock crawling roots and newfound passion for going fast and I know I would thoroughly enjoy one of those off-road vehicles.
What do you personally have planned for this year?
My plan for this year is to spend more time focusing on the things I love. The company has pretty well consumed me for 7-8 years and I'm ready to let it provide me with time and resources to do more of what I want, instead of doing what the company wants from me. In the past I have allowed the company to take all of my time and I'm ready to step away from that a bit to focus more on myself and my own personal happiness.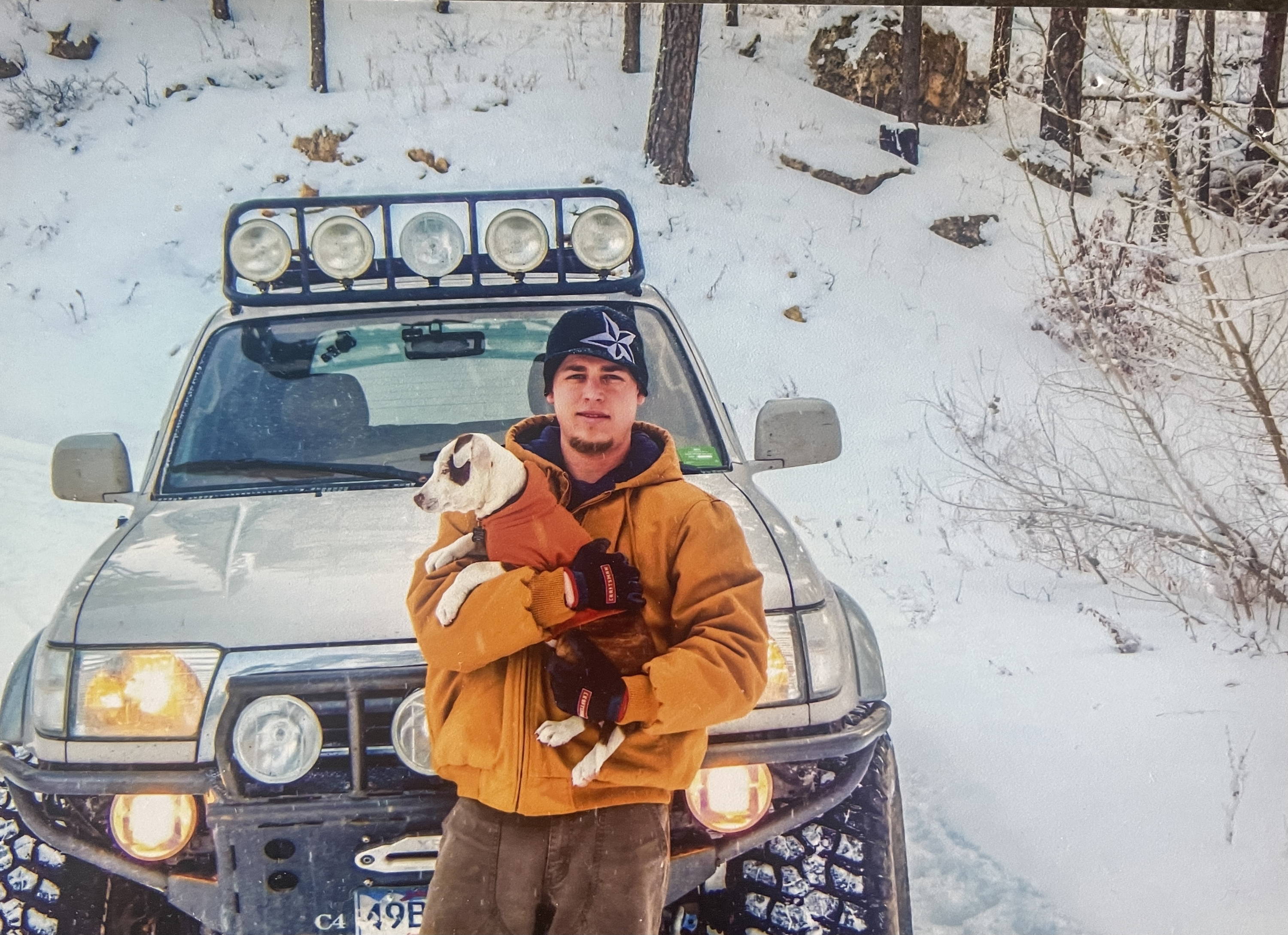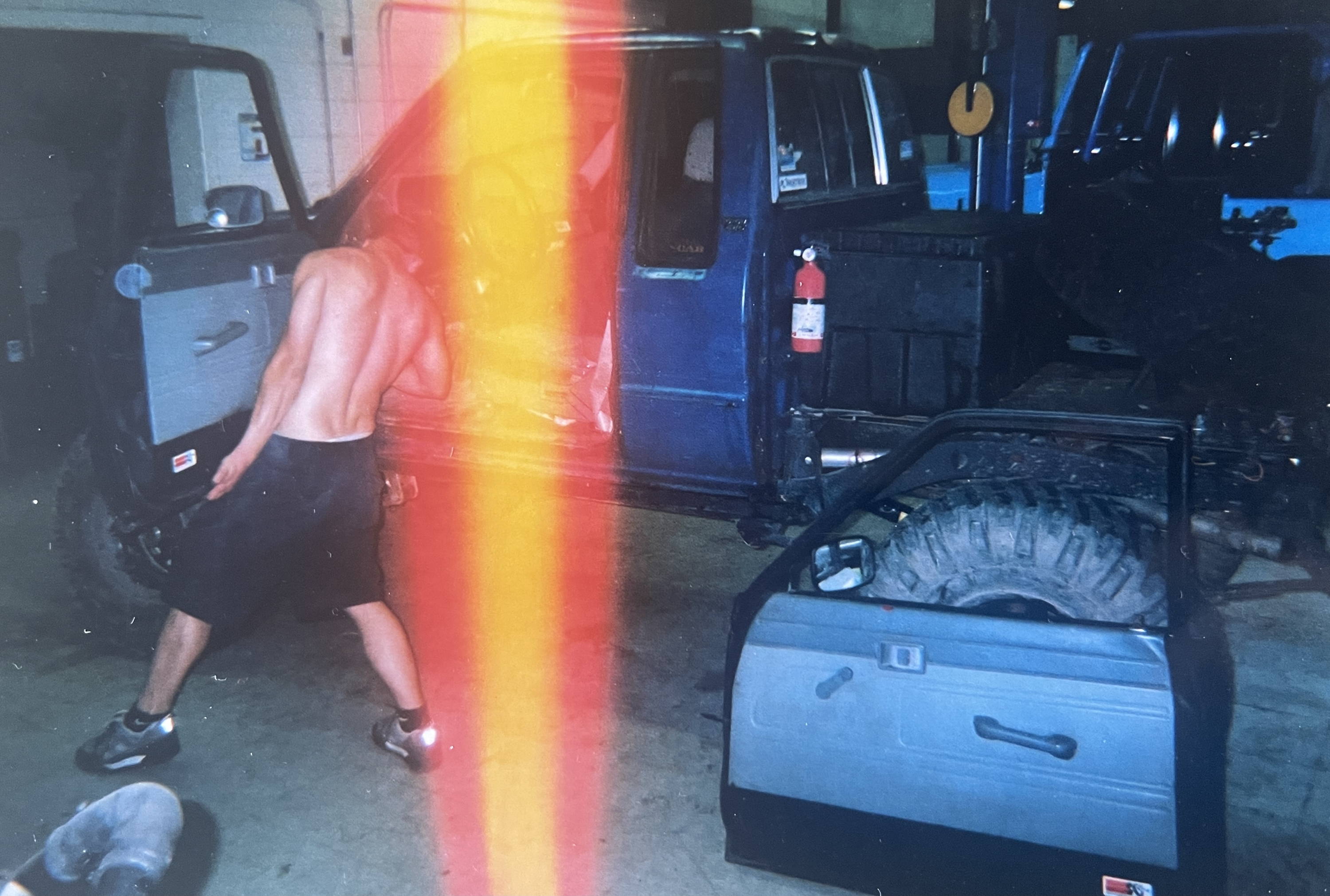 ---
Let's hear from the people who have been with C4 from the start
Charlie Rupp,Calebs Father
Caleb has always had an eye for design and he's always been very meticulous and particular. It's just the way he's always been. He's very aware of his surroundings and watches what goes on and that's how he learns. The growth he has made with what he is doing was purely on his own, what I have done to round his knowledge and skills was little to none because he has always kept to himself and just does things on his own. He has a natural knack at welding and honestly, he hated working in the shop and wrenching! The trucks we wrenched on were dirty, rusty, and greasy. Caleb is a bit of a neat freak, so it makes sense that he ended up with new steel and fabricating custom work. 
Financially speaking, he's awfully generous as a boss, and he's always been that way even when he was very young. Now that his company has done so well, he can spend it on things he obviously doesn't need. But it's because of his history that he's able to be where he's at. He knows what it's like to scrape to get by. He gathered a long time ago, "I will not drive crappy cars, I will not be broke." Those are probably subliminal things he has learned from his mother and I. I can never remember when he has come to me and been like "Dad, what do you think I should do about this?" He just does it. A young man at his age to have accomplished what he has is crazy, especially since he did it all by himself. His mother and I are incredibly proud of him and he still surprises us quite often. We were definitely blessed and it's been an honor being his father and watching him grow. 
Tyler Conrad, Production Manager at C4
I'd have to say my favorite thing working for Caleb has been always being able to approach him like a friend, with any problem or concern (work or personal). He also handles confrontation really well, which is something I hope I can still learn from him soon. When I first came to C4 to check out the place I was immediately drawn to how relatable and approachable Caleb was. The first space was super small and tight, but it was a very clean and friendly environment, it almost had that "working with some buddies in the garage" feel to it. It's crazy to think about C4 back then, to now our steel supplier is flying us out on a private jet for being one of their biggest paying customers. 
All in all, It's been a good experience for me to watch him grow from this guy who is working his ass off to run his company, to now him being able to take a step back and let people like Brian, and myself take on some of the larger responsibilities in the day to day work. I can definitely say working here has helped me be/keep more organized in my home and work life, my people skills have also improved and continue to do so with my role in the company. Caleb is a pretty awesome boss to work for and I've always felt like he actually cares about his employees well being, not just their work. 
Brandon Meyer, Welder/Fabricator at C4
When I first started at C4 the shop was TINY, I think it was even smaller than just the Research and Development area in the current shop. There were about 4 welders total, including Caleb. Working side by side with Caleb really fueled my need for perfection, because not only am I a perfectionist, but so is Caleb. He kept the shop super clean and organized compared to most welding shops, which I really appreciated. I've developed a good friendship with him through the years too, and he has also gotten a lot better at being friends with his employees aside from just our boss. Back in the day he was all work and no play - now he lets me come out to his property with my SXS and tear it up. He also has helped me and my friends out with a lot of stuff and allows us to use the shop for personal projects as well. Watching C4 grow from that small off-road shop, to this large manufacturing company now has been so crazy to watch. Our quality of work has always stayed the same, but our processes and organization has gotten significantly better. I'm proud to work at C4 and would never want to work anywhere else in the area.