Take a look at how our bumpers have saved our customers
Published by Maksim Tourou in Technics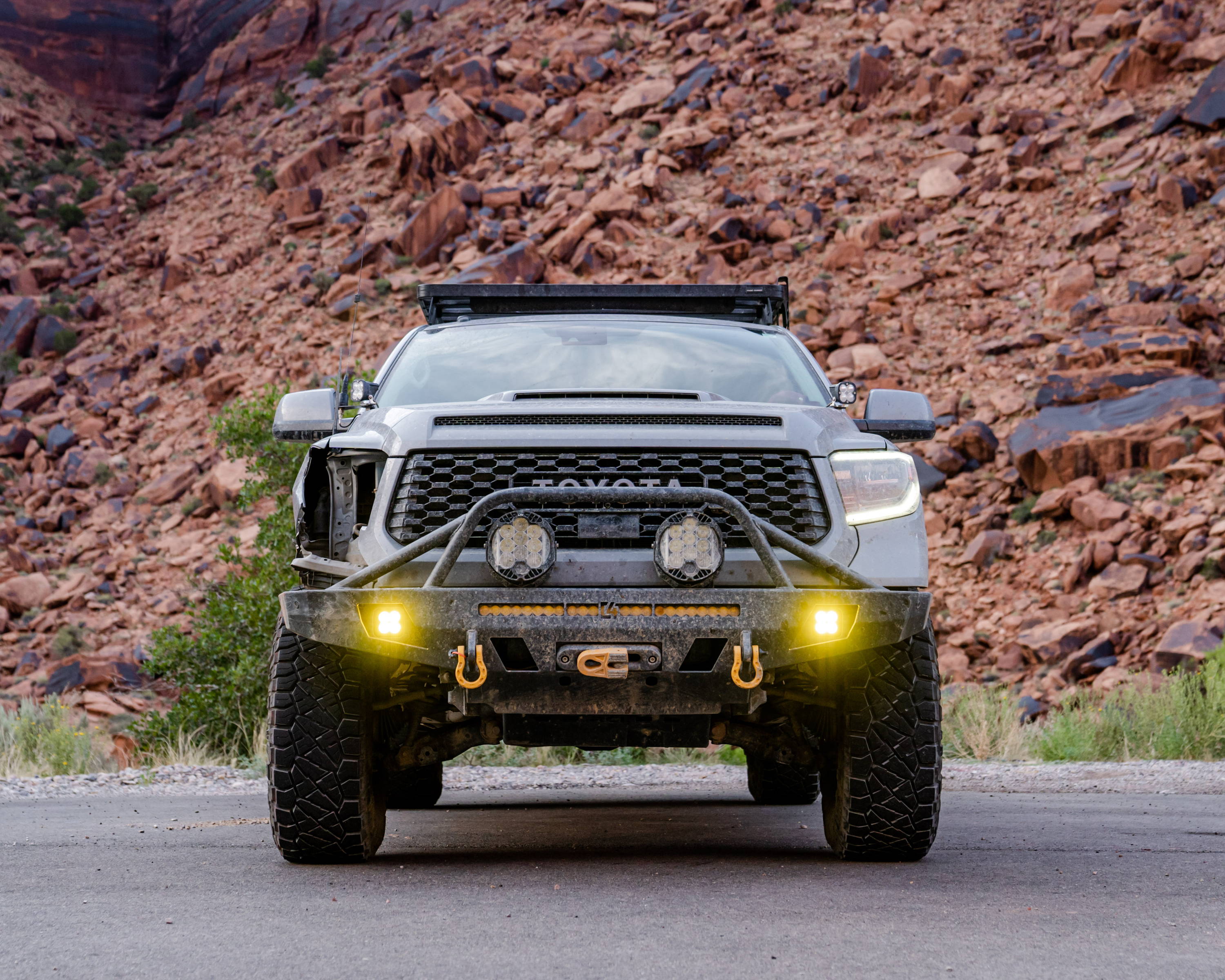 As a vehicle owner, you're entrusting the safety and quality of your passengers and vehicle to the people who built it. One thing you can do is take matters into your own hands. When you're out on the trails you don't have any control over what obstacles you might encounter on the road. So go prepared, and get yourself a C4 Fab steel bumper. They provide greater shock absorption and make your vehicle heavier and able to handle more damage. In addition to the added protection, our bumpers also offer the ability to add more lighting options that can illuminate the trails or country road and add a degree of safety when traveling.
All in all, Driving is dangerous and unpredictable. No matter how experienced of a driver you are, there's still a great deal of hazards to navigate as a driver. 4x4 vehicles in particular do a great job of protecting drivers from poor weather conditions, potholes, road hazards and even other irresponsible drivers. However, even if you're paying the utmost attention, an accident could happen and it isn't your fault at all. Here are a couple stories from some of our customers about how our bumpers saved their vehicles from the unpredictability on the road.
"A couple years ago I was driving down a remote Arizona highway late at night. I had turned off my auxiliary lighting for an oncoming car when a cow surprisingly jumped out of the ditch. With limited time to react at highway speed, I did not yank the wheel to swerve, but braced for the inevitable impact. I've hit several deer over the years of driving in the Midwest, but the heavy sound and feeling of contact with an animal as large and dense as a cow was so different. The cow must have spun off the front end so violently, because she hit every panel, door and light on the passenger's side, from the front bumper to the taillight. The Tundra stayed straight on the road as I slowed to a stop. From the sound of the crash, I feared the worst, concerned about being out of cell service, late at night, dozens of miles from any town. Fortunately the truck was still drivable. I truly believe the C4 front bumper saved my front tire from the impact and kept me able to continue on driving that night."
Check Cullen out on instagram @powers4x4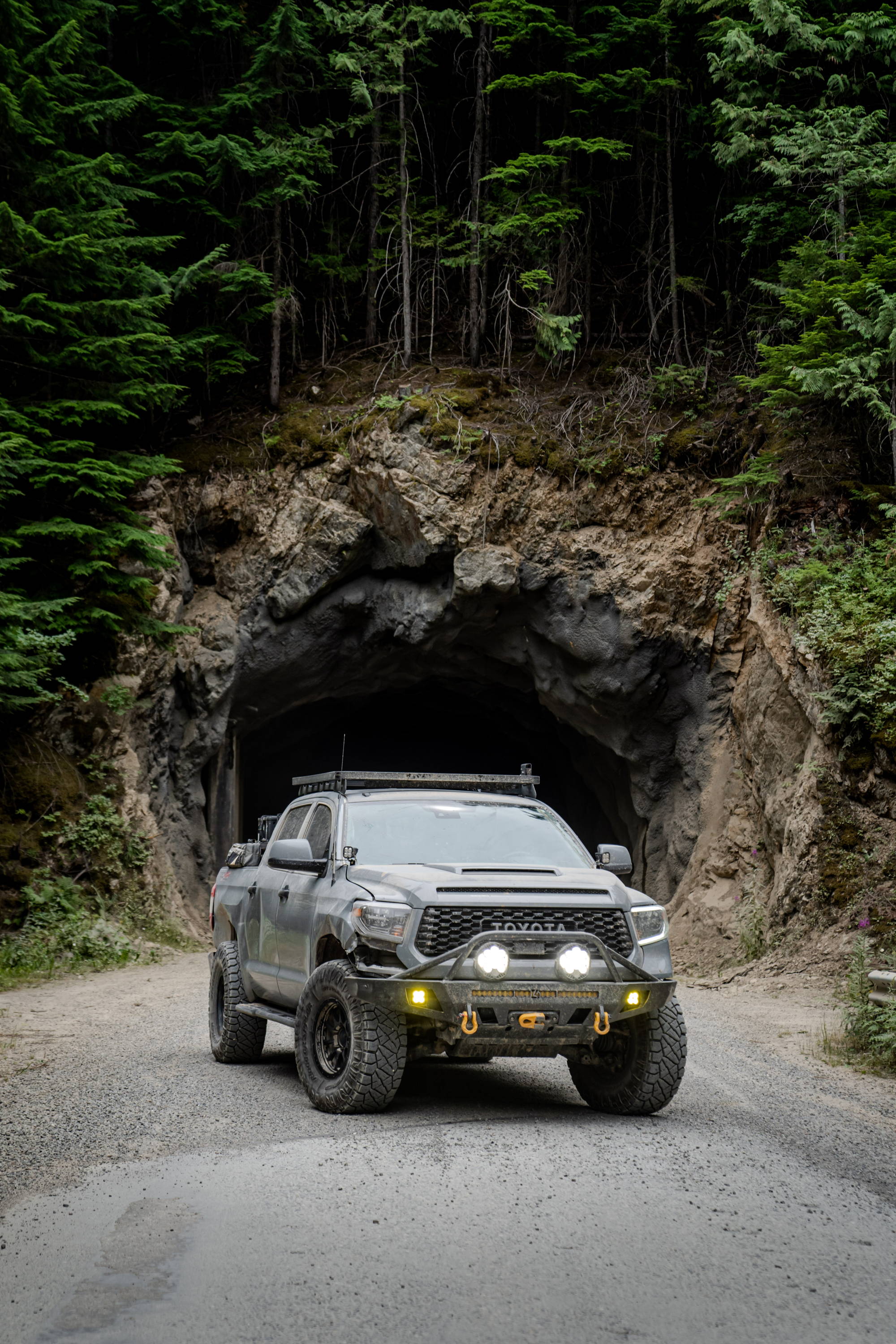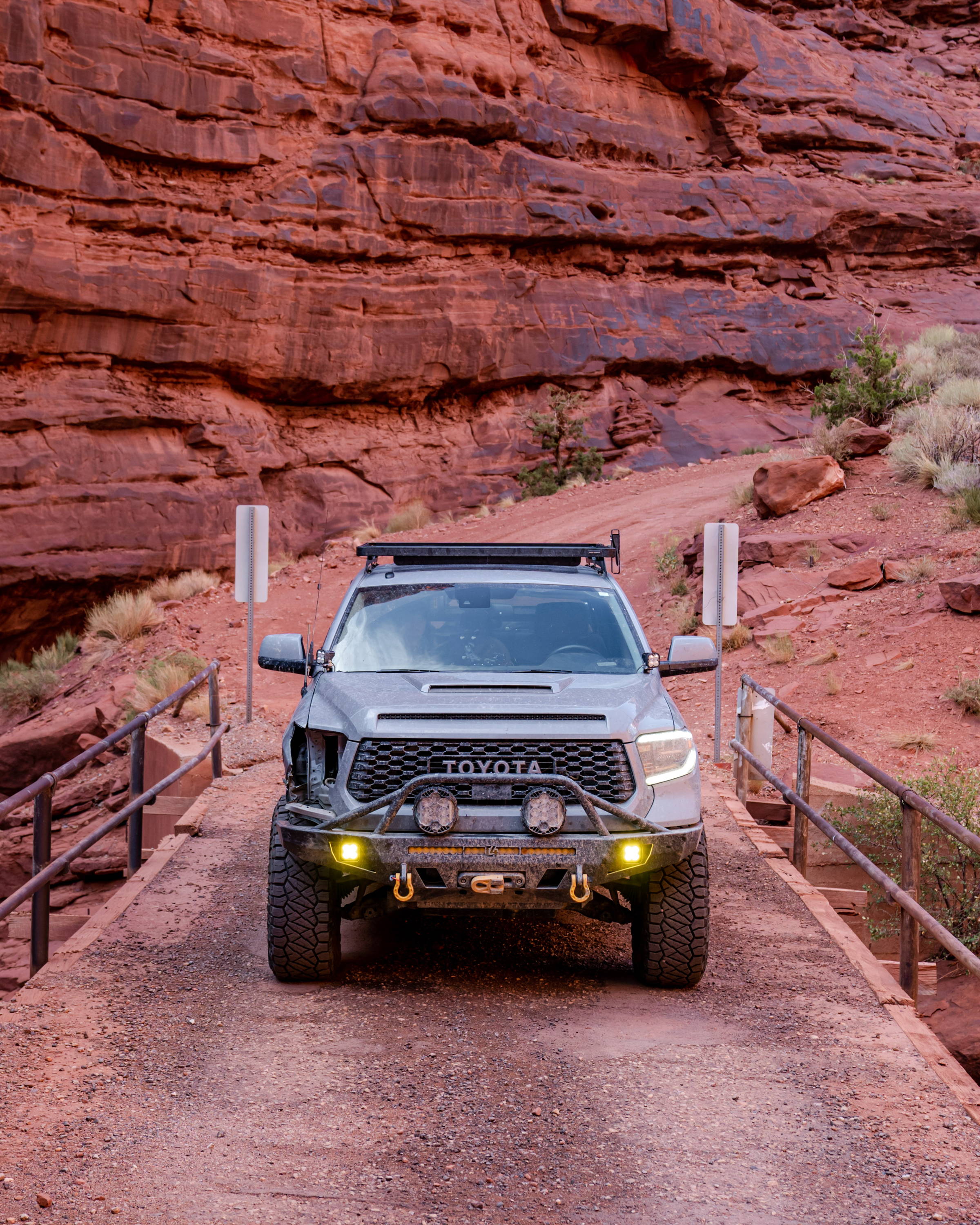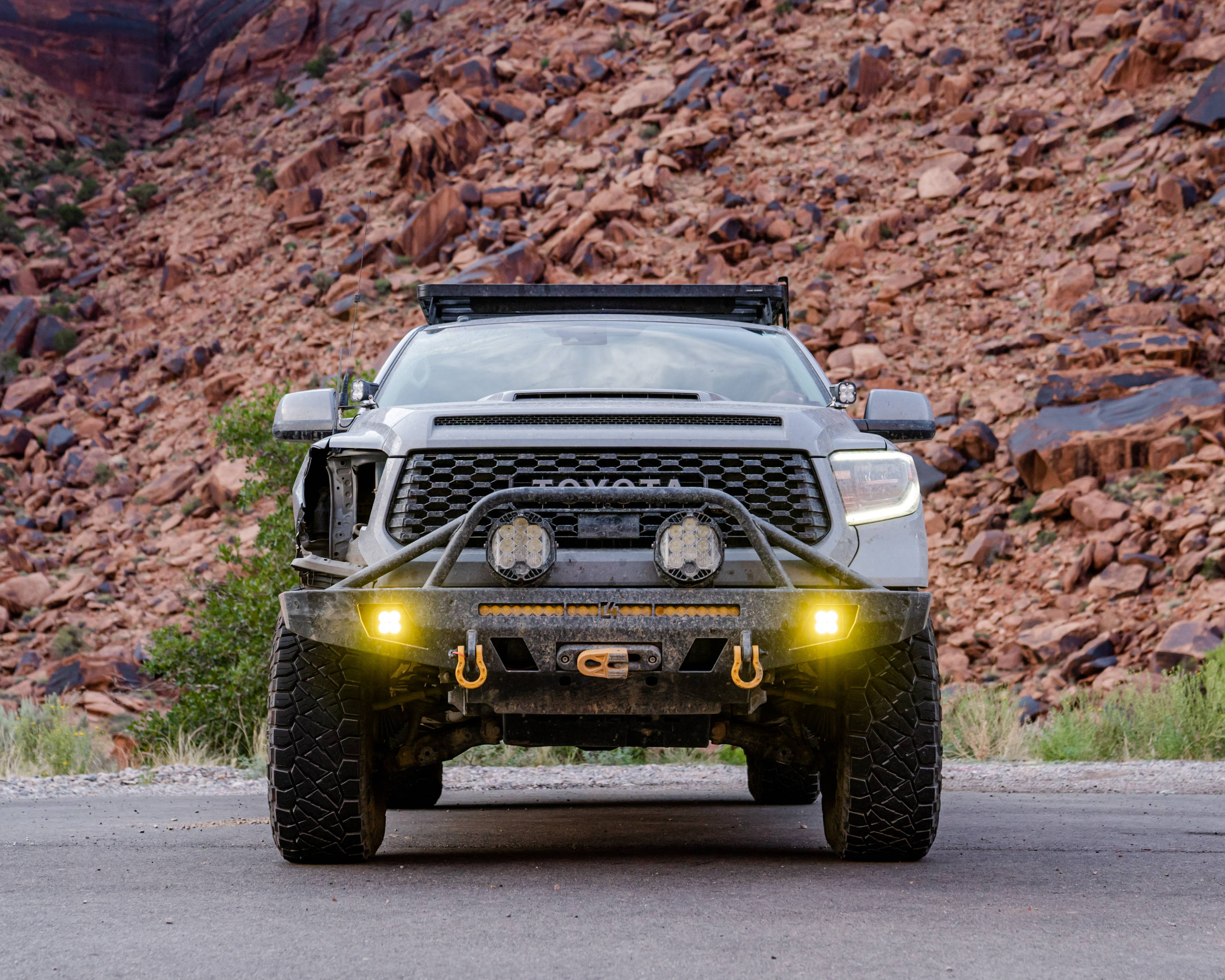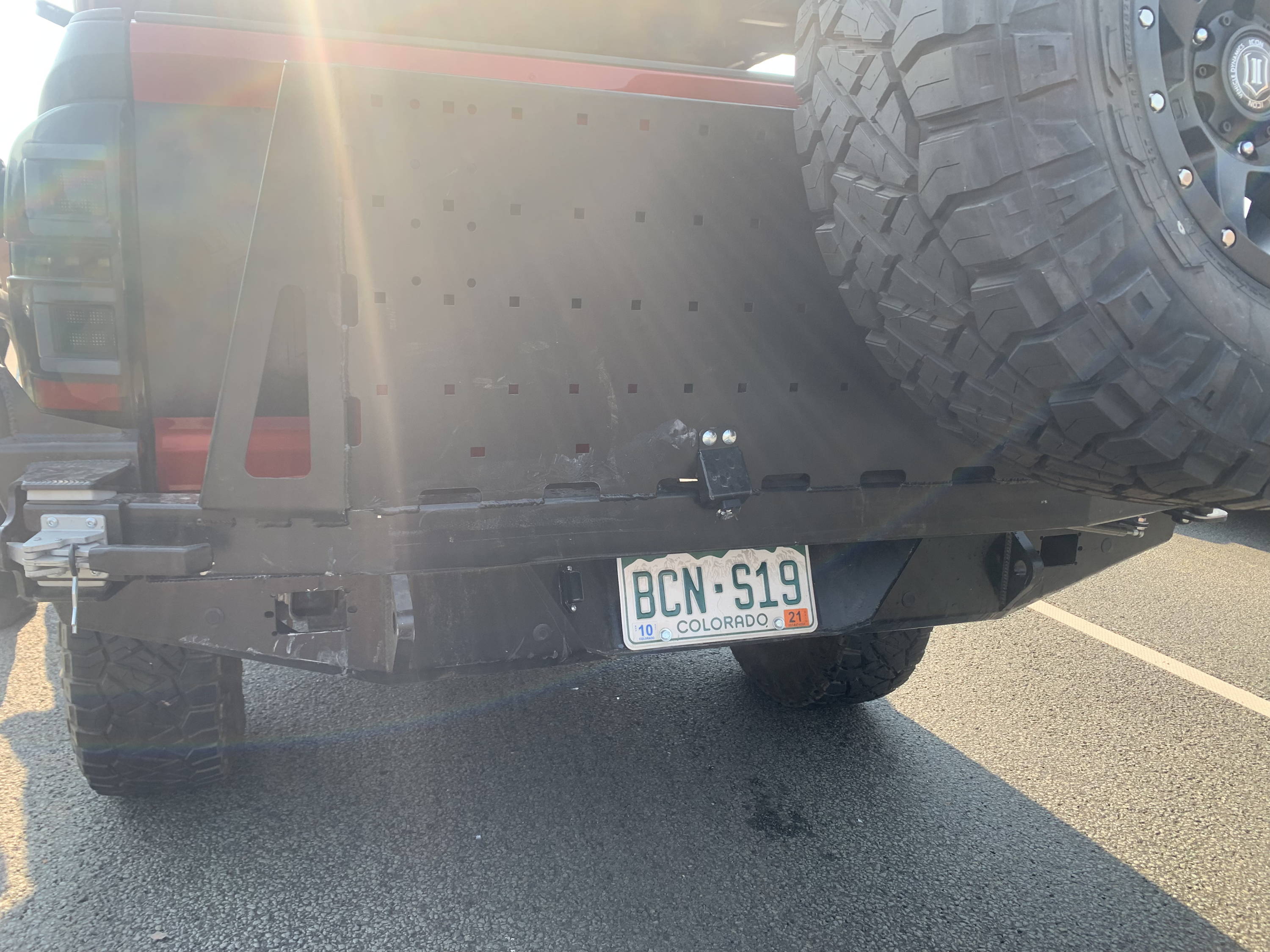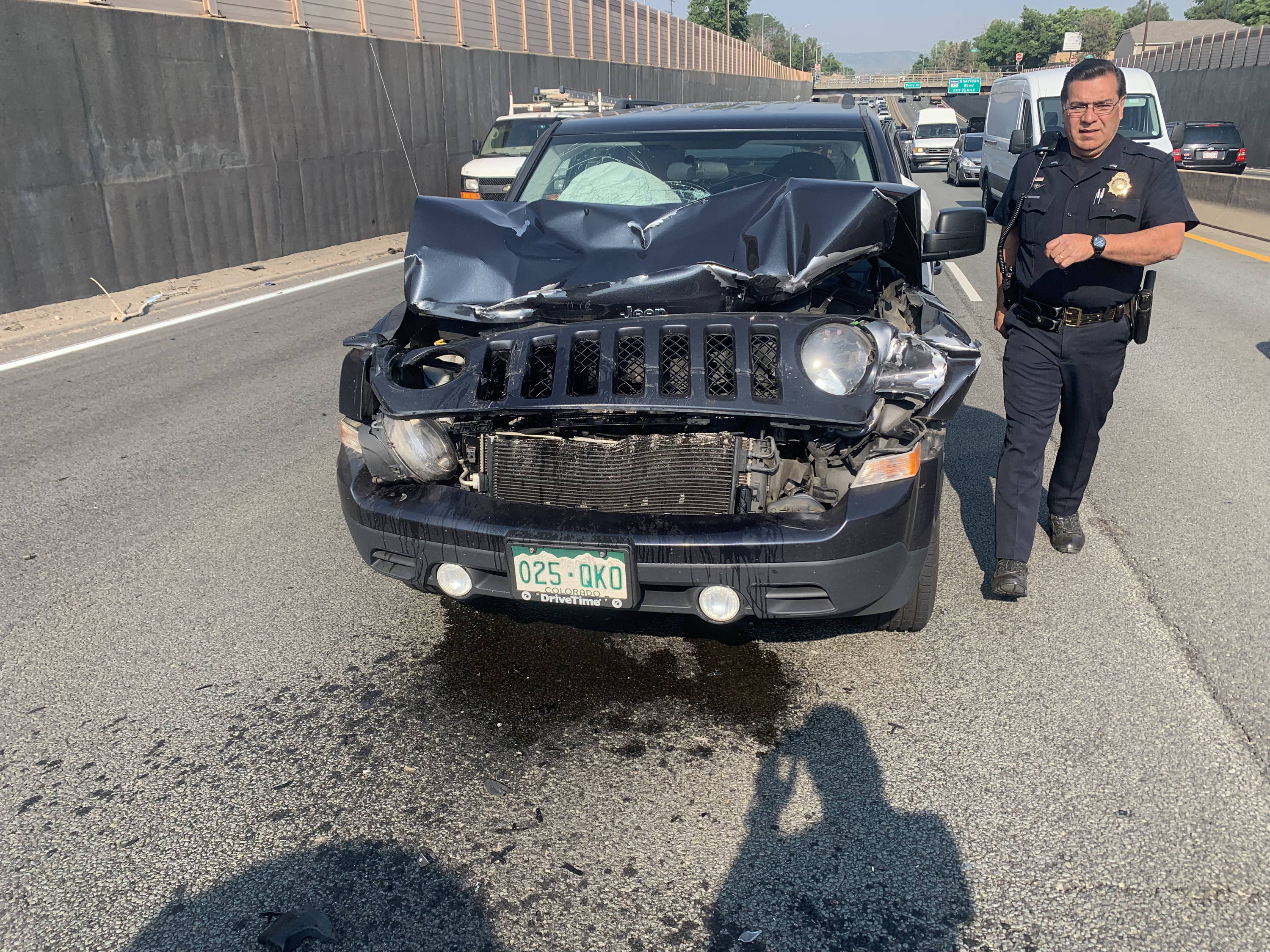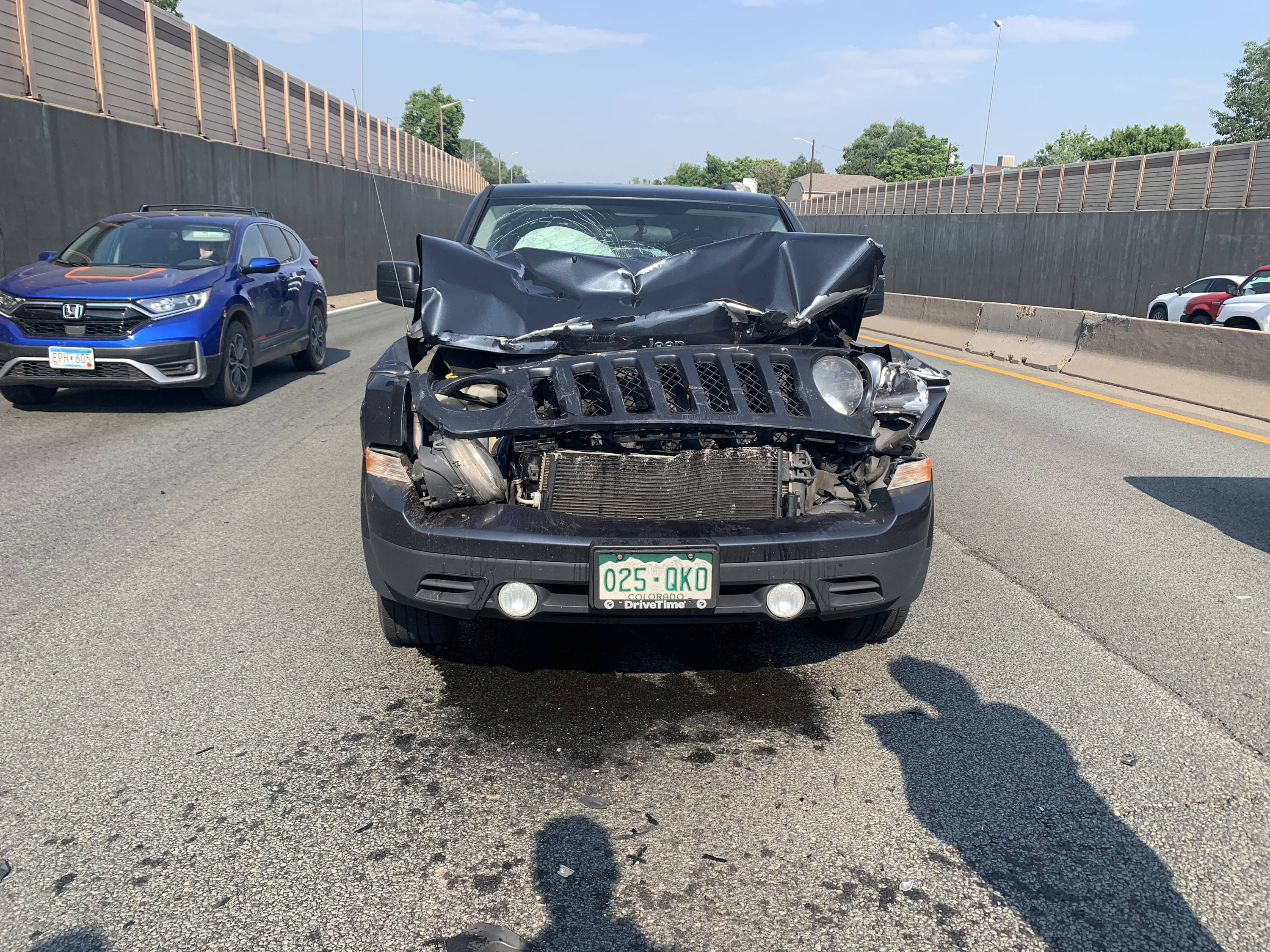 "I was on my way to work and there was stop and go traffic on the highway like usual. The person I was following slammed on his break as the cars in front of him were dead stopped so I slammed on my brakes and was able to stop before hitting the person in front of me, but the person behind me did not hit the brakes at all and hit the C4 bumper and totaled their car. I was worried for that person because I know how beefy C4 bumpers are. After making sure the person was ok, I came to look at the C4 rear bumper and there were only scratches on the bumper. Nothing broken or bent. Still works like the day I got it! Solid as a rock!"
Check out Jake on instagram @lucid_wraps @yota_coma_j8ke
"I was sitting in traffic ready to cross back to the US border when out of nowhere I got hit hard from behind. Luckily for me the Tacoma was equipped with all C4 armor and the truck suffered minimal damage , just a smashed up tailgate , a busted swing out and a broken tail light.
As you guys can see from the other vehicle the damage and the impact was very hard , if it wasn't for C4 products I would have had a totaled Tacoma. C4 products are an investment for both on and off road."
Check out Jose on instagram @so.blessed.taco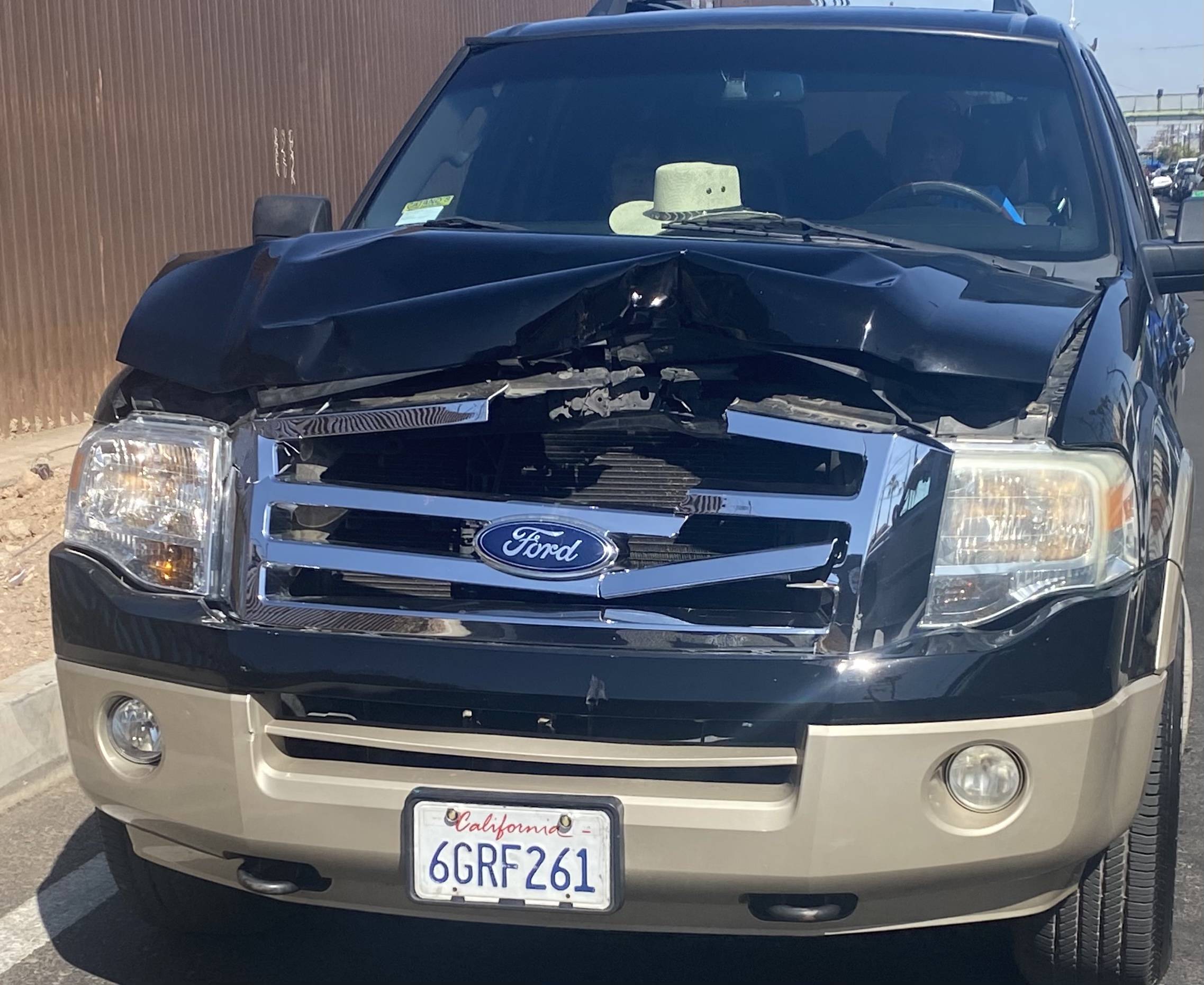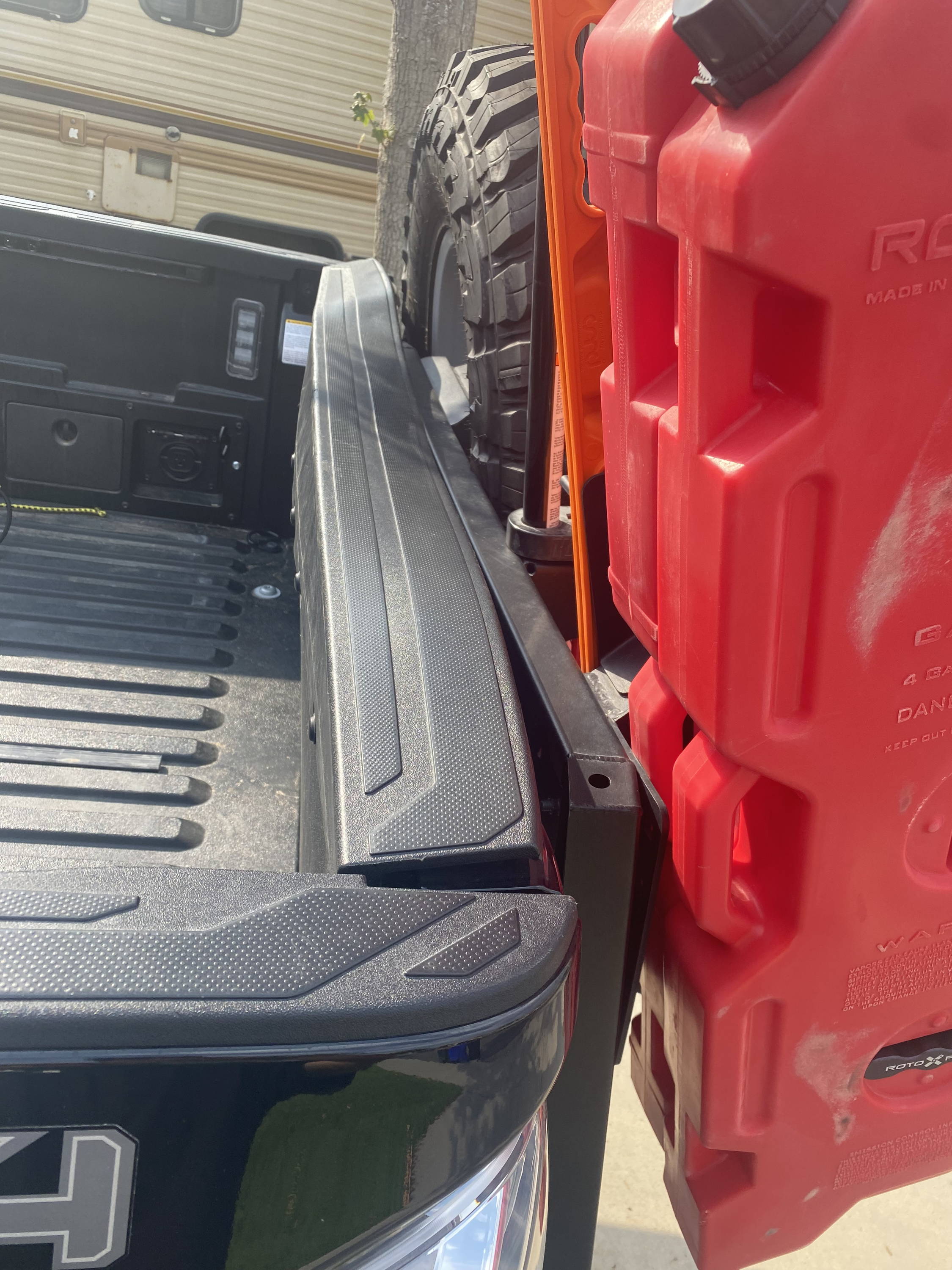 Be prepared for anything the road throws at you!
As you can see from the stories above, all of these customers accidents were nearly unavoidable.Our bumpers saved their vehicles from what could have possibly been much worse damage. Take your safety in your own hands and be prepared for the unpredictability of the road/trails.
To shop these bumpers visit c4fabrication.com